---
What is wet granulation machine?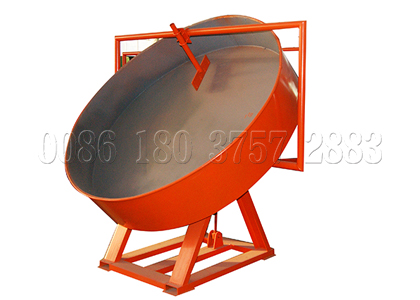 Generally speaking, there are two types technologies for granulating in fertilizer industry, dry granulation, wet granulation. Aiming to different ways, our engineers have produced proper fertilizer granultors. In terms of traditional wet granulation technology, it needs high water content to make wet compost into pellets. Therefore, fertilizer granulation need to be dried, cooled, solidified. In addition, there are several types to select, new type organic fertilizer granulator, rotary drum stirring granulator, disc granulation machine, rotary drum granulation machine, etc. Meanwhile, for wet granulator it can not only produce organic fertilizer pellets, but also compound fertilizer particles. Moreover, relatively speaking, it plays an important roles in fertilizer production line in our company. On the other hand, it adopts the most eco-friendly techniques, providing you with many high quality wet granulation machine. Which kind of wet granulation equipment do you need?
---
Why we choose this method for wet granulation to pelleting?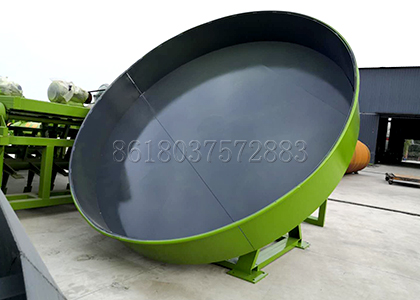 Wet granulation method is popular around the world for a long time, it is modern wet granulation machine and technology are good enough to deal with most materials, and can make up some of the defects of wet pelletizing technique. It means that one set of granualtor can be used for large range of raw materials to low cost for your business. Compared with dry granulation method, it is the best way to process fertilizer pellets. Meanwhile, it is more convenient to produce organic fertilizer and compound fertilizer. As we mentioned before, advanced equipment nowadays can neutralize the problem caused by wet granulation. And our wet granulators are competent to do the job well.
---
Top 4 types of wet granulation machine for sale
There are four types attracting people to buy for your business or farm.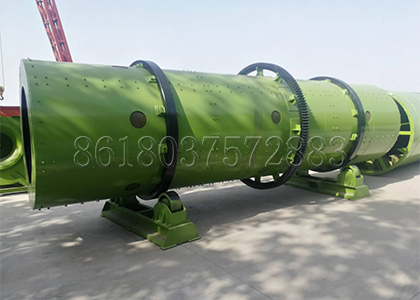 Wet rotary drum stirring granulator
Our company newly developed a rotary drum stirring granulator. Obviously, it is molding machine which can make materials into pellets in a specific shape. It make use of high speed rotary mechanical agitation force and the resulting aerodynamic force to make fine powder materials continuously achieve the process of making pellets. Meanwhile, it needs mix, granulate, ball and densification in the machine, so as to achieve the purpose of granulation. It belongs to wet granulation machine in our company. That means through a certain amount of the cylinder, it make the basic fertilizer react fully in chemical way after being humidified in the cylinder. Then under a certain liquid phase, with the help of rotary motion of the cylinder, it squeezed material pellets together into balls. What is more, it has high ball rate up to 85% and has beautiful shape for your needs, even saved energy in some factors.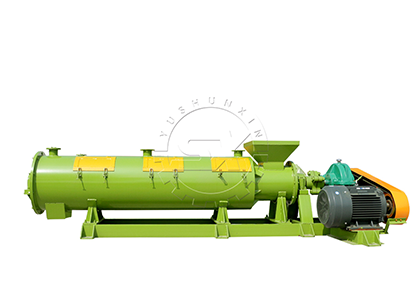 New type wet organic fertilizer granulator on sale
Relatively speaking, new type wet organic fertilizer granulator is a updated version in our company. Work principle between them is the same. However, in terms of construction, the differences are that the cylinder can not be turned. And in terms of the materials, it can be suitable for difficult materials for producing organic fertilizer materials, such as carbon black, kaolin, and so on. Meanwhile, the ball rate reaches up to 97% , especially big ball rate under 10%. And the shapes of balls are so beautiful which can meet you requirements. Therefore, it can be a choice granulation equipment in our company for patent product. Why not think about it for your business?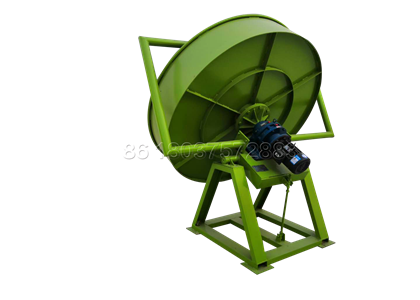 Disc granulator for sale
Pan pelletizer (also called disc granulator) is the common one in granulation fertilizer industry. It is especially the ideal choice for mini npk fertilizer granulation plants. Because its smallest capacity is 0.5-1.0t/h. in addition, our disc granulation facility has the device of scraper, which helps you automated clean the machine during NPK fertilizer pelletizing process. Besides, there are three discharging ports in a disc granulator that is convenient for your NPK fertilizer pellets discontinuous production. Meanwhile, What is more, it is suitable for making organic fertilizer pellets. Therefore, to some extent, it can reduce certain cost for fertilizer business.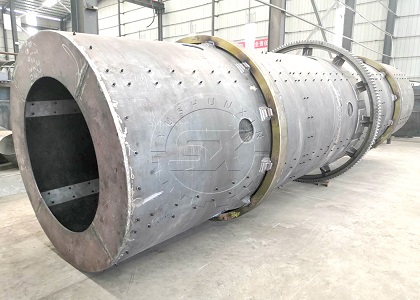 20 t/h Rotary drum granulator: ZGZ-3210
This molding machine could produce 20-30 t/h compound fertilizer pellets. Meanwhile, the specific shape of fertilizer pellets is available for your requirements. And it is suitable for mass production of cold, hot granulation and high and low concentration compound fertilizer by means of wet granulation method. Through a certain amount of water or steam, the base fertilizer is fully reacted in chemical way after being wet in the cylinder body. Then under certain liquid conditions, the rotating motion of the cylinder is used to make the material particles get squeezed together into balls. Besides, different capacity drum granulation machine can be offered to you. How do you think about this one? Please tell us about your plan as soon as possible.
---
Wet granulation advantages and disadvantages to make fertilizer pellets
As we mentioned above, wet granulation is widely used in granulating organic fertilizer. Its application has some advantages and disadvantages in fertilizer industry.
Advantages:
Process a broad range of starting materials, including all kinds of manure, horse manure, chicken manure, pig manure, etc
Potential for high density granules. The high pellet rate can be reached up to 93%. Therefore, it can help you reduce materials to waste for making fertilizer pellets. Meanwhile. Increasing income is possible.
Wet granulation can make the structure of organic fertilizer pellets more compact.
Large applications, especially in fertilizer production line. It plays an important role to produce fertilizer pellets.
Muti-choice is possible. For different kinds of granulation machine, you choose them to use in terms of different unique features.
Disadvantages:
The process of granulation is quite complex. Compared with dry granulation method, the standard water content of organic fertilizer pellets requires 10%. Therefore, drying and cooling fertilizer pellets is necessary in the process of granulating. However, by the process, high quality fertilizer pellets can be manufactured in our company.
What is the wet granulator reasonable price in our company?
As a manufacturer of wet granualtor, our company can provide you with reasonable price. Why can we do that? Because we are direct supplier, not an agency in industry. Therefore, you can get cheap wet granulation machine in terms of the parts cost. Then high output can increase income in suitable function or by fertilizer production process. In addition, high quality wet granulation equipment is decisive effect. At the same time, to some extent it reduces the cost or budget of investment. Come here as soon as possible.
---