---
What is NPK granulation plant?
NPK granulation plant is a kind of new compound fertilizer production line. It is very widely used in fertilizer making line around the world. There are various kinds of npk compound fertilizer granulation equipment to choose. However, all of them is popular in industry. In addition, our company has dry type pellet mill and wet type drum pelletizer for your reference. Different type methods can have different features in the process of making complete line to manufacture granular fertilizers NPK. Generally speaking,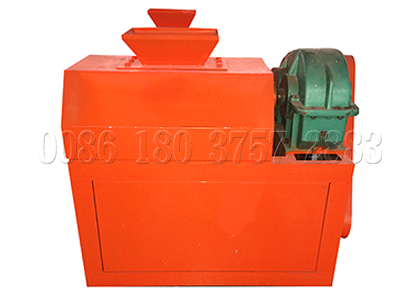 It is a chemical compound npk production line, which can help you achieve big profits based on the attractive price in our company. What is more, it is a sunrise industry. While it can deal with making fertilizer difficulties, you can win big profits. Meanwhile, there are a lot of companies that manufacture npk fertilizer machines in china.
---
Two popular methods to use in the process of NPK granulation plant
Dry granulation plant for npk fertilizers from china
This kind of methods can be suitable for granulating the materials, which are not suitable for mixing with liquid. By the way it presses the powder into specific shapes. At the same time, it becomes an important technology in the process of making npk fertilizer pellets. Nowadays, it is popular around the world. Don't miss the key sector to succeed.
Wet granulation for NPK fertilizers 
Using this method or technology for making NPK granulation is very available. During the wet granulation process, you can add some liquid. Meanwhile, the liquid you use should be volatilizable and nontoxic. For example, ethyl alcohol and isopropanol are suitable for adding. Using those liquid. The finished fertilizer granular will be separated when it is dried. Thus, it is necessary for using the liquid which includes binders. How do you think about this technology?do you want to have a try?
---
What is the process after the NPK fertilizer granulation?
The whole npk granulation plant production line needs a lot of fertilizer machine to work and get npk pellets. However, what can we should do after granulation?
Drying and cooling process. If you use wet type granulation, you need use rotary drum drying machine or rotary drum cooling machine to store and transport well. If you use dry wet granulation plant, the process is unnecessary.
Screening systems. For selecting unqualified npk pellets out, the process is necessary. And then put it into the crusher and restart to granulate. Our rotary screen machine will help you to overcome the big npk pellets.
Coating projects. A coating machine can make finished fertilizer granular smoother. It looks like so beautiful. To some extent, it can take full use of its physical characteristics.
Packing plan. It is so convenient to save time on weigh and bag for fertilizer products. We can provide you with automatic bagging machines. By this way, the work efficiency can be improved highly.
---
What kind of npk fertilizer production machines can be chosen when it starts to granulate?
Our company has designed three types of npk fertilizer equipment for compound fertilizer pellets. They are different from the granulation methods, but also production capacities and sizes. Please purchase them according to your own requirement.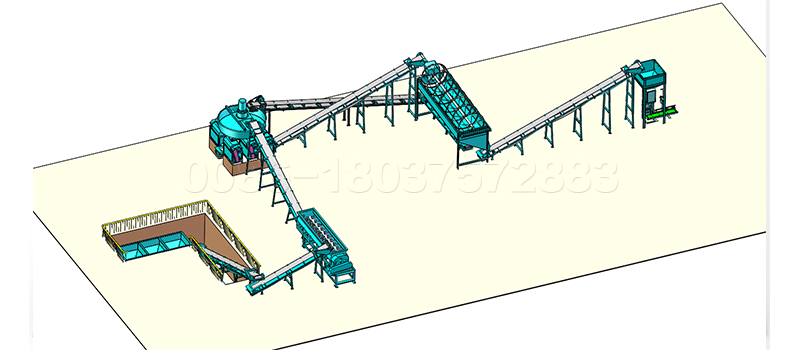 Double roller extrusion granulator for sale
It is the key equipment for compound fertilizer granulation, especially for NPK fertilizer. At the same time, it has the big advantages of advanced technology, reasonable design, compact structure, novelty and utility, low energy consumption. In addition, it can support the corresponding equipment, forming a small production lone to achieve a certain capacity of continuous, mechanized production.
Furthermore, it uses eugenics formula. We can use it at the room temperature without drying. And for producing high, medium and low concentration of special compound fertilizer. Finally, you can have many choice about the shape and the size of ball socket, such as pillow shape, semicircle shape, stick shape, pill shape, walnut shape, flat ball shape and square bar shape. Recent years, we upgrade this kind of machine, named new type double roller extrusion granulator, which is added new functions to granulate npk pellets.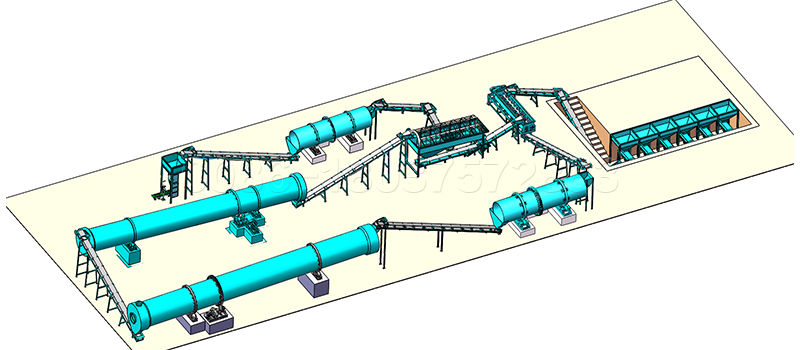 Rotary drum granulator for sale
npk steam granulation plant is a molding machine that can make material to a specific shape. Steam granulation continuous process for npk plant s suitable for mass production of cold, hot granulation and high and low concentration compound fertilizer. At the same time , it also belongs to wet type granulation. Through a certain amount of water or steam, the base fertilizer is fully reacted in chemical way after being wet in the cylinder body. Then under certain liquid conditions, the rotating motion of the cylinder is used to make the material particles get squeezed together into balls. The capacity of npk production line with 10t /h is possible. We can choose npk granular plant machine for you by your requirements.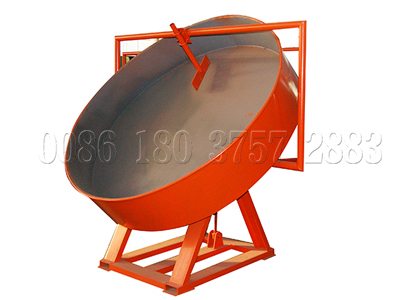 Disc granulator for sale
People can call it all-purpose granulator. Why can we call it this? Because it can not only use npk ( compound ) fertilizer granulation plant, but also organic fertilizer granulation plant. It adapts the whole circular arc structure, and the granulating rate can reach more then 93%. It has the discharging ports, which is convenient for discontinuous production, greatly reducing the labor intensity and improving the labor efficiency. What is more, we can adjust the angle of disc granulator and the speed of operation. Obviously, it is the best choice for you to make a decision in our company.
---
How to find npk making pellets machines on our brand?
Granular npk fertilizer machine is popular around the world. Where and how to find high quality granular npk fertilizer machine has become a big problem for clients?
npk fertilizer granular machine online purchase
As a suppliers of npk compound machinery, our company has its own official websites. And we have a lot of platform to promote and popularize new products, like Alibaba, Google, Linkin, Youtube etc. You can have a look at picture of machine production of fertilizer npk and small machinery for npk fertilizer from china picture and videos to check our products. If you have interests, please send us inquires to us. We will send a quotation to you as soon as possible.
Welcome to our factory and test npk granulation equipment
NPK fertilizer granulator machine is worthy to invest in industry. Because it can not only solve the fertilizer problems, but also offer a chance to make money based on low investment or cost. In addition, we can provide list machinery and equipment of npk for you to choose. This way will be better than online communication. Meanwhile, we can make sure the price in a short time. When you come to our factory, you will feel that it is a meaningful trip. And we will become a close partner in the future.
---
NPK fertilizer pellets machine reasonable price for your option
Pelletizer machine for npk fertilizer has appealed to a lot of businessman to purchase it at present. However, what is the price? Do you want to learn a lot? Now we can tell you why our price is fair and reasonable.
It belongs to chemical compound npk production line in our company. As npk granular fertilizer machinery manufacturers, Henan Waste To Fertilizer Machinery Company can take low cost of machine for manufacturing of npk without the third party.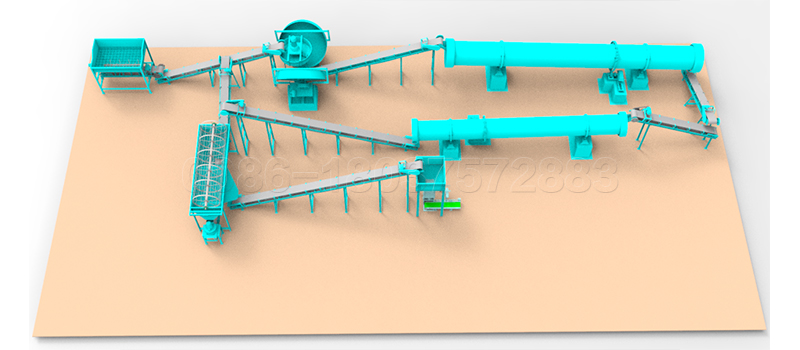 A suitable granulator for fertilizer is necessary. Our company has 20 years experiences in fertilizer industry. Therefore ,we have a lot of professional skills to deal with oncoming difficulties. Meanwhile, we have many customers at home and abroad and our products have high reputations. In addition, we can recommend you suitable equipment with different capacity, sizes etc according to your needs.
---