---
What is horse manure composting systems?
Horse manure compost is a kind of organic fertilizer which is from horse manure. It owns higher application value for plants and soil. On the one hand, fresh horse manure may burn the roots of plants. On the other hand, the nutrient elements of dried horse manure may lose during air drying. Therefore, making compost is necessary process. Using horse dung composting systems can make full use of horse manure nutrient content. After composting, organic matters in horse manure will become stable nutrients and be convenient for storage and application. What is more, horse manure compost can be used for commercial purpose. If you pelletize horse manure by granulating equipment and sell it as high-quality organic fertilizer. It will bring big benefits to you.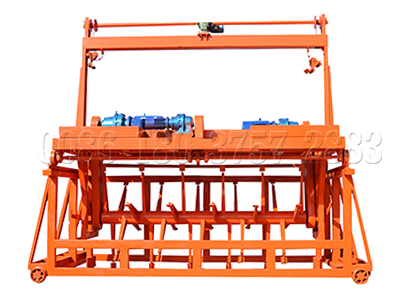 ---
Is horse manure good organic compost for plants and soil?
Obviously, horse manure contains a lot of nutrient contents which is good for soil and plants, especially 21% organic matters, 0.4-0.5% nitrogen, etc. Those elements can prompt plants growth. Compared with chicken manure, it has less fertilizer effect. However, horse manure has more cellulose, hemicellulose content. And it is easy to evaporate the moisture and contains more cellulose decomposition. Simply speaking, it belongs to hot manure. Using horse manure cam improve the properties of clay. Therefore, it is a kind of good organic fertilizer.
---
How to handle and dispose of horse manure?
If you want to make horse manure compost, there are some equipment you should have. Compared with traditional composting method, by using horse manure composting systems, it is possible for you to get organic fertilizer in a few days.
Horse manure dewatering system for sale
Manure separator for sale can mainly use for lowering moisture content of the fresh horse poop materials. Our slid-liquid separator machine is a kind of dewatering machine for livestock manure, medicine dregs, lees. Meanwhile, it can separate fresh horse manure into liquid horse poo and solid horse manure. The process of dewatering is very easy. After separating, dried horse dung can be suitable for making organic compost. Furthermore, making it into organic pellets is possible. Which kind of organic fertilizer do you want? Welcome to Henan Waste To Fertilizer Machinery Company
Compost turner machine for composting horse manure is necessary.
Composting horse poo can kill pest eggs, pathogens and parasite etc. Meanwhile, by composting, it improves nutrients content by microbes. We recommend you several kind of compost turner to get high dynamic organic fertilizer in a short time. There are two forms to choose, whether windrow composting turner or groove type compost turner, both of them can help you get horse manure fertilizer in short period from 15 days to 20 days. Besides, we can off you another selection, organic fertilizer fermentation tank. It belongs to a kind of fully automatic compost machine. The machine can end the fermentation process in a week, but the price is more expensive. The cover area is more small than others. Which one do you want, please send us quotation.
---
How to speed up horse manure fermentation by horse manure composting systems?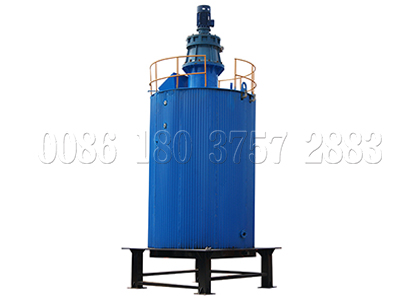 Aerobic horse manure fermentation pot faster compost 
Besides the above two methods, the using of fermentation tank is the best way to prompt compost. After preparing horse manure materials for composting, you should put them into fermentation pot. It can automatically control oxygen content and fermentation temperature , so as to guarantee a favorable environment for microorganisms. However, the temperature can reach 80-110 degree, which can accelerate the harmful contents disappear. What is more, it shortens the period to 7-10 days, which can enhance working efficiency and fertilizer effect. Because of its small coverage area, it can save space to produce other things. However, the price of the machine is expensive. When you buy fertilizer machine, taking budget into consideration is very important. Furthermore, our salesman will match the optimal case for you.
---
Unique advantages of horse manure composting systems
Save more time and labors to making horse manure as fertilizer. Horse manure compost is called farm compost. There are several methods to make manure compost. By comparison, traditional method is not suitable for modern agriculture and industry. The wide application of horse manure composting systems improve the development of ecological agriculture.
Different type compost turner is optional by its capacity.
For example, small scale compost machine, large scale compost turner, windrow type compost turner, groove type compost machine, etc. Customers can select different type to meet their needs. What is more, customized service is offered in our company. Your satisfy will be my core.
It can process different raw materials, such as animal manure waste, agricultural waste, fermented materials, etc. All those of material can be fermented into compost for plants and soil.
Highly automatic and high precision.
Manual operation is less. So it widely improves the fertilizer yield. To some extent, it reduces the cost and bring big benefits.
High quality, stable performance, easy to operate, long service life.
We have taken full consideration of user experience when designing and manufacturing fertilizer machine.
---
Wide application of horse manure composting systems 
People can use it in the whole organic fertilizer production line as the first position. With the application of horse manure composting systems, high quality organic can be produced the harmfulness to the plants and soil.
Reduce agricultural waste: straw, the dregs of beans, cotton dregs, rich bran etc. It can not only be made as fertilizer, but also a machine to protect ecological environment.
---