---
Cow Dung Powder Making Machine For Sale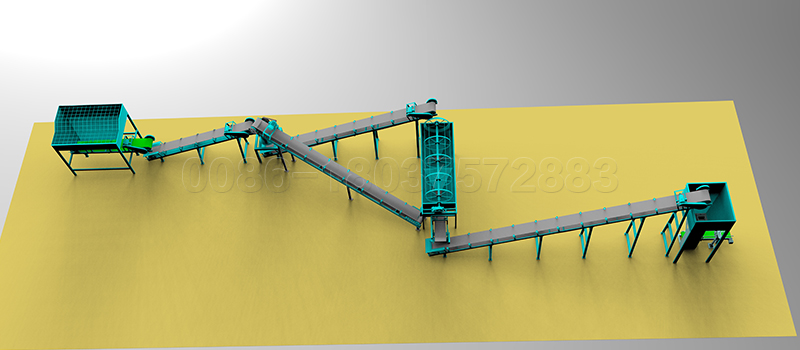 Making powder from cow dung is becoming more and more popular around the world in industry after cow dung composting. Cow dung power making machine belongs to organic fertilizer production line. Compared with cow dung fertilizer granulation plant, it is more simple and easy to operate. On the process of making cattle dung powder, the number of machines required is less. If you want to add other elements to the powder, increasing other fertilizer is necessary. In a word, the machine to make cow dung powder is mostly used for recycle of our cow manure. What is more, it is a commercial equipment for businessmen which can save time to make fertilizer improved the nutrients and effect to use. It is worthy to invest for its low cost. Don't wait any more.
---
What kind of fertilizer machine to need for cow dung powder production line?
There are all different kinds of fertilizer equipment to sell in our factory. But which one is best suitable for the line? We help you make a better decision as soon as possible.
Aiming to different purpose and different functions you can choose what kind you need. The main products from our company are groove type compost turner, wheel type compost machine, crawler type compost equipment, moving type, chain plate type. Meanwhile, we can provide organic fertilizer fermentation pot for you. All is best products for you selection to improve nutrients in the cow manure.
Cow dung crushing equipment
Fertilizer crusher can be divided into organic type and compound kind. In terms of other aspects, output, structure, we can divide into different combination in the process of fertilizer production line. In general, the products are new type vertical crusher, semi-wet material crusher, hammer type, straw crusher. All can help you produce qualified cow dung powder. Which one do you want, please tell me as soon as possible.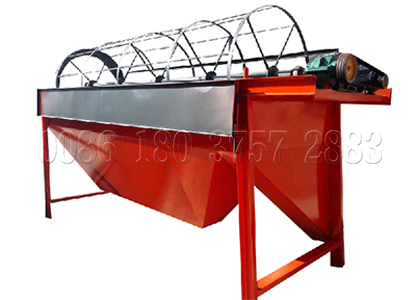 Compost screening equipment
Rotary one and vibrating type can be optional. They help you to screen different size cow dung powder until no pellets. The speed of screening is very quick. And the lifetime is very long.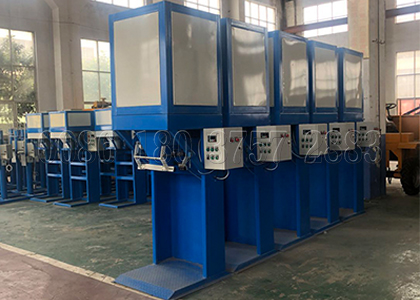 Fertilizer bagging equipment for sale
The automatic quantitative packaging, which is divided into double bucket packing scale and single bucket one.  In addition, it adopts the integrated structure, and has the characteristics of low scale height, compact structure, efficient, novel appearance, easy installation and convenient maintenance. The quantitative precision of system is 205. how do you think about it?
---
How to make cow dung powder cow powder?
The process simple flow of the whole set of cow dung making machine
Cow dung after composting & auxiliary materials →material mixing →first fermentation or composting → crushing → screening → measurement packing
The detail steps of operation about cow dung powder processing machine
Pollution-free fermentation or composting:
Fresh cow manure needs to be fermented or composting by using our cow dung compost machine before crushing or making into organic fertilizer. During the process, it can reduce much time and damage to plants or soil for traditional compost. Meanwhile, it can improve its nutrients in order to digest quickly and safely. It is necessary or the first position to make organic fertilizer or use all our fertilizer production line.
To crush the cow dung after composting.
Cow manure can be transported by the fertilizer belt conveyor to the organic fertilizer crusher. Then cow manure can be crushed into powder.
     3. Put the cow dung powder into compost screening equipment for screening
By crushing cow dung powder whether is up to standard or not, the third step is necessary. Compost screen equipment can not allow unqualified pellets to pass. The machine improve the powder rate up to 90%. while the screen network has different specifications and models, you can select by your needs.
     4. Packing cow dung powder fertilizer
At last, you can use fertilizer packaging machine to load fertilizer. The weight of a bag is optional, 15kg, 20kg, 25kg is available. You can choose according to your needs.
---
The big differences and between cow dung pellets and powder fertilizer
The cow dung pellets is more convenient to apply. The cow dung powder fertilizer is relatively light in weight and easy to be blown away by wind when applied in field.
You can add some inorganic ingredients to the fertilizer, improve its efficiency. If add add organic ingredients , the powder is easy to absorb moisture and agglomerate. Therefore, for the quick digest in the water with fast effect we can make topdressing. Because of granule or even ball can effectively slow down the release rate of fertilizer. So people can regard cow dung pellets as base fertilizer for its long effect.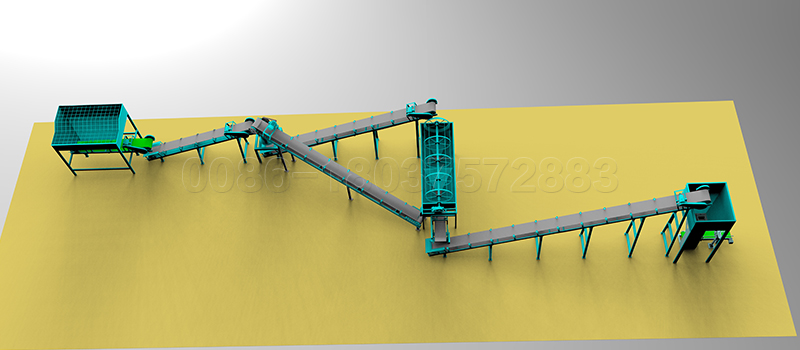 The process of making cow cattle pellets needs more fertilizer machine to reduce the water. To get powder material must low in moisture after crushing. In generally, underneath 20% is normal. However, cow manure pellets need to reach under 10%.
---
What is the coverage area of machine to make cow manure powder is fitness?
The cow manure powder production line can choose by its output. For a complete 1t/h powder fertilizer line, area is about 500-800㎡. 30m by 30m is available for our line. If the area is enough, we can add other facilities to use. However, if your area is more big, other organic fertilizer production line is available. How do you think about it ?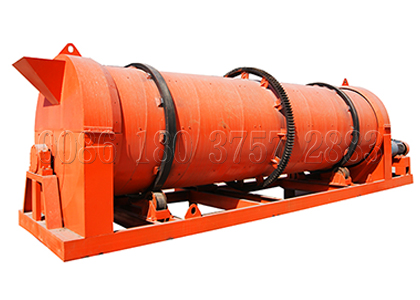 What kind of related problem about our fertilizer machine?
How long will it take to deliver it to us in Nigeria?
Shipping time about 55-60 days.
 Any additional cost for installation?
We'll send an installation engineer to your factory to supervise and guide the installation if you need
 And how long will it take your team to install the plant?
Depends on the machine quantity. Usually 15-20 working days.
---
Why cow dung powder making machine in india is very popular?
The small cow manure fertilizer production line equipment is very portable. For its convenience people can use it at the small farms, mini fertilizer factory, whether indoors or outdoors. In addition, the whole organic fertilizer production line only need 2-3 people to operate.
People can not only use for making cow dung powder, but also chicken manure, horse manure, pig manure etc, all organic fertilizer powder production. By the way it reduce the cost to do business. What is more, increasing cow dung organic fertilizer granulator machine is possible to make them into pellets.
High performance and effect
Henan Waste To Fertilizer Machinery Company has technical team including skilled workers, professional designers, marketing personnel with high quality service. Furthermore, strict work flow and complete supervision system keep our machine best performance.
Economic & environmental protection.
Following the development of eco-agriculture, green manure for making has become a stylish around the world. It not only solves the environmental problem of manure, gas and water pollution, even the damage of nutrients for the plants and soil, but also increase the the income of the farms.
Low investment or cost and high benefits.
Compared to other production line, it is the most cheap among them. On the other hand, the material with low cost is very easy to collect from cow plants. Therefore, it can make a big return after beginning the business.
---