---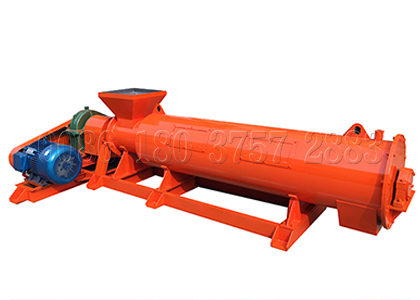 How to deal with poultry manure for farmers is always a difficult problem. Poultry manure pellet machine can help you deal with those problem. Poultry dung mill machine is a kind of machine to make manure into fertilizer. It can not only improve work efficiency and reduce labor cost, but also enhance fertilizer effect to prompt plants growth. Therefore, the process of making poultry manure into fertilizer is necessary to reduce harm to the root system of plants. Meanwhile, SX can offer you high quality poultry manure pellet machine. As a farmer, we can provide poultry litter farm equipment for your requirements. If you produce organic fertilizer for commercial purpose, we can also provide you with the whole organic fertilizer production line.
---
What should you prepare before poultry manure pellet machine?
Using dewatering machine to dry fresh poultry manure According to specialized research, there are 70% water content, 25.55% organic matter, 1.63% nitrogen, 1.54% phosphorus and 0.85% calcium in poultry manure. In order to fully utilize these nutrients, you must dry water content of fresh poultry manure to 30%-40%. It can separate poultry manure and other livestock into liquid organic fertilizer and solid organic fertilizer.
Using poultry manure composting equipment to make poultry manure compost. There are two kinds of ways to make poultry manure compost, poultry litter windrow equipment and groove type compost turner. Both of them are very useful. However, why we should make a compost rather than directly using? Because of impurities, pathogens and secondary fermentation in soil, you can not apply fresh poultry manure directly. During composting, microorganism will decompose organic matters in poultry manure and release much heat. And the heat will kill pathogen, seeds and pest eggs, which can guarantee safety in use. On the other hand, fermented poultry manure contains many nutrient elements and humic substance, which are beneficial for soil and plants.
---
How to compost poultry manure? How about steps?
Obviously, compared with poultry manure pellet machine, the process of composting is very simple. Firstly, you should collect poultry manure and make a compost pile whether windrow or groove. Here, you can add some dry grass, leaves, straw or sawdust to adjust water content, C/N ration and increase air permeability. Secondly, you should turn the compost pile when the temperature rise to 60℃-70℃.Finally, the raw materials become loose powder when the composting is finished.
Crushing poultry manure into powder After finishing composting, using new type vertical crusher to make poultry manure compost into powder is necessary. Because there are little cake in the process of composting. It is not suitable for granulating. By crushing, it is more convenient to granulating.
---
How does a poultry manure pelletizing machine work?
If you want to make pellet fertilizer, why not come to SX? SX manufactures patent poultry dung granulation machine for making organic fertilizer granules. The machine is the most suitable equipment for organic poultry fertilizer manufacturing. It has a lot of advantages of stirring teeth for making powdery poultry litter into fertilizer pellets. Moreover, comparing with plate granulation machine, it has higher granulation rate.
When you put fermented poultry excrement into new SX new designed granulation equipment, the mixing device inside the feeding port will blend the excrement materials for better granulation.
Then the stirring teeth inside the cylinder will stir the poultry dung powders into pellets by high stirring speed. For your requirements, the diameters of poultry manure pellets are adjustable. The diameter will be small if the stirring speed is high.
After the granulation, there is a polishing device inside this poultry manure dedicated granulating machine. Thus, the finished poultry litter fertilizer granular are round balls. The granule is more beautiful and the energy is saved.
---
Application of poultry manure pelletizing machines
Obviously, SX has various kind of poultry manure pellet machines for you to use. There are types you can choose for manufacturing.
Using for organic fertilizer production.
If you want to make organic fertilizer production, new type organic fertilizer granulator, is suitable for making fertilizer production. Or you can choose disc pan pelletizer for granulating. You don't need to dry the materials before you granulate, because this pan granulator can accept the high moisture materials. The moisture content can be about 80%. what is more. This granulator machine is suitable for your compound fertilizer production.
Using for complex fertilizer production
Besides the disc granulator, SX also has drum granulator for your compound fertilizer production. It is a key equipment for producing complex fertilizers. This machine can have various types in SX so that you can select best one for your fertilizer.
---
Poultry manure pellets fertilizer machine at affordable price
The poultry manure has many influences on the plants growing and production. Fertilizer with chicken manure, it will not only increase nitrogen content of soil, but also improve the soil condition. If you have a facility to make your own organic fertilizer, isn't it a nice thing? SX can provide poultry manure pellet machine at affordable price for you.
As a manufacture, without third party. Therefore, low cost is available. You can spend a little money on investment. Meanwhile, special offer can be offered.
Poultry manure pellets machine is in high quality. Less maintenance is available. This is the best way to low your budget.
Professional service can be offered. Here can provide you with best service, high quality pre-sale service, on sale service, completely after-sale service. Those can help you deal with difficulties as soon as possible.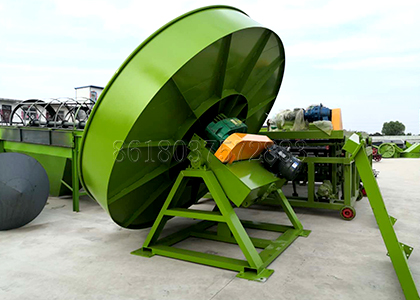 ---
Important tips for to choose high quality poultry manure pellets machine
How to choose a high quality poultry manure pellets fertilizer machine is the key to succeed. A suitable equipment is helpful for improving your poultry manure fertilizer production. Poultry manure pellets machine in SX is high quality in performance. Therefore, we can offer some suggestion to you.
The plant scale can decide what kind of poultry manure pellets machine to use. If you own a small poultry farm or fertilizer making plant, a small size poultry litter fertilizer granulating machine is available. For example, disc granulator is the best option.
Requirement of capacity. Obviously, there are many kinds of poultry manure pellet machine to select in SX. Every kind has a different capacity, such as 20 ton per year, 3 ton per hour and so on. What type do you need, please send us an inquire as soon as possible. Our professional salesman will give you a high effect solution.
Ideal granulation effects. Different granule diameter can be produced. For example, round ball about 3.5mm is available. If the round is over standard, it will go back to the poultry manure pellet machine and restart the process. Therefore, it has higher ball rate and more beautiful.
Multifunctional application. There are many kinds of granulation equipment to use. For example, disc granulator can not only be used for organic fertilizer producing, but also compound fertilizer making. Therefore, we call it all -purpose granulator. Do you want one? Please tell me now.
---