---
What is a rotary drum granulation machine?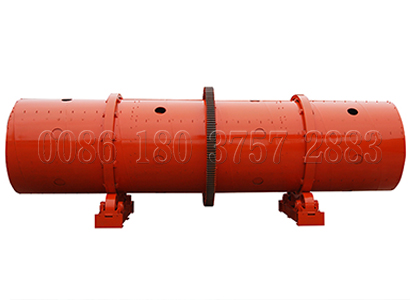 Rotary drum granulator is a kind of molding machinery that can be made material into a special and qualified shape. Drum granulator is one of the key fertilizer equipment in compound fertilizer production line. In addition, the granulation ratio is up to 70%. So it is very suitable for large scale fertilizer production plants. Meanwhile, it is suitable for mass production of cold, hot granulation and high, medium and low concentration compound fertilizer. And rotary granulator design adopts advanced wet type granulation technology or method to produce compound fertilizer. Relatively speaking, this granulation method or technology can be suitable for disc granulation machine. However, the difference among them, the latter can either make compound or organic fertilizer production. Fertiliser granulation process by drum granulator can help you get high output to improve work efficiency and low labor burden. Therefore, it is a commercial rotary granulators.
---
How to design rotary granulator in our company for high quality?
How to make a rotary granulation machine is a big problem in compound fertilizer industry. Therefore, as a drum granulator manufacture, our engineers have designed or produced our own fertilizer under the research of steam granulation fertilizer plant technology. Meanwhile, rotary granulator structure and working principle is very easy to operate following rotary drum granulator manual instruction. Now we will introduce rotary granulator component parts' name list for you.
A big tube is necessary for the whole drum granulation machine. It is made of medium-carbon steel, the lining inside the tube is made of special rubber or stainless-steel. Therefore, it has best advantages of long service life and less maintenance for its corrosion -proof, friction and adhesion-free features.
Motor and decelerator of rotary type drum granulator It is the most important part. Different power decides the different fertilizer capacity. Meanwhile, we use the wear-resistance materials to build them up so as to serve long time.
Toothed-rims and gears The gears are attached to the toothed-rims, and the big toothed-rims are fixed around the big tube. They make tube to rotate and work for a long time. Therefore, the whole design is so steady to make granulation process smoothly.
The transmission belt It connects nearly all the parts of the equipment, they are very important to uphold the tube. Therefore, it plays an important role in the process of making a rotary drum granulation machine.
Essential bracket It support the whole machine which has its own huge strength and high friction of the rotating process. Without it, the granulation will not take place.
Design parameters of rotary drum granulator
| Mold | ZGZ-1240 | ZGZ-1560 | ZGZ-1870 | ZGZ-2080 | ZGZ-3210 |
| --- | --- | --- | --- | --- | --- |
| Power(K/W) | 5.5 | 11 | 15 | 18.5 | 37 |
| Diameter(mm) | 1200 | 1500 | 1800 | 2000 | 3200 |
| Length(mm) | 4000 | 6000 | 7000 | 8000 | 10000 |
| Installation Angle | 2-5 | 2-5 | 2-5 | 2-5 | 2-5 |
| Rotary Speed(r/min) | 17 | 11.5 | 11.5 | 11 | 9.5 |
| Capacity(t/h) | 1-3 | 3-5 | 5-8 | 8-15 | 15-30 |
---
Rotary granulator: How does it work?
The system of granulation horizontal drum are the backbone of most phosphatic fertilzier processes, like npk fertilizer. They serve the purpose of granulating. Do you know a lot about rotating drum granulator?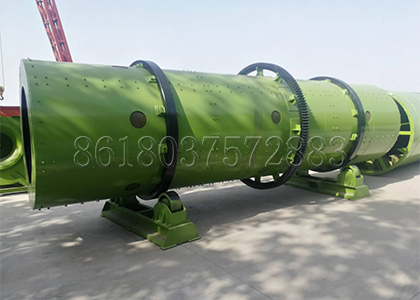 Firstly, the electronic motor drive the belt and pulley, then it is transmitted to the driving shaft by the speed reducer. Secondly, by installing the gear on the drive shaft. The open gear is fitted with large toothed ring that is fixed on the body, achieving the working in the same direction. Thirdly, the materials are added from the feed end and is inside the tube. The function of the special structure inside the tube is granulation, finally out of the outlet. Because of the continuous entry of materials, the rotation of the granulator can make mass fertilizer production.
---
The rotary drum type pelleting machine features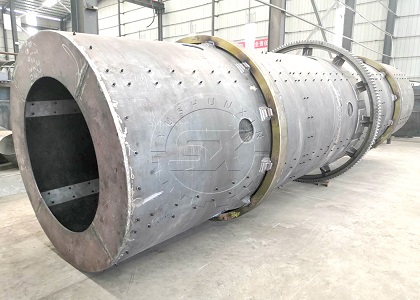 High fertilizer particles rolling rate about 70%, less returning fertilizer created. Finally, the re-granulated process begins.
The steam heating to improve the material temperature which can make the material low moisture and improve the efficiency of dry process.
Rubber engineering plastic as lining so that it can not easy to stick and have anti-corrosion insulation effect.
Large output, low power consumption and low maintenance cost using rotary drum granulator.
Visible and easy working process. Only one person can solve the problem completely in time.
---
What is the price of rotary granulator in our company?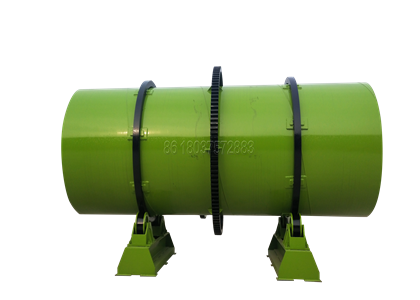 Our company, as a rotary drum granulator manufacturer, we have 20 years experience to produce fertilizer equipment in industry. Therefore, we have advanced technology in making rotary granulator with low cost. In terns of the price, it is reasonable in the whole industry. Generally speaking, the cost of our drum granulator is low by comparison. It not only has large capacity, but also has wide application. Firstly, we can use our drum pelletizer finish 15-30t/h grabular fertilizer production. Furthermore, we can put it into the whole compound fertilizer production line. That is to say, your invest one machine, which can help you to make two types fertilizer.
On the other hand, for wholesale rotor drum granulator, you will have a big discount than other ways. Meanwhile, on holidays or festivals, you can enjoy a special offer. Why not buy our rotary type pelleting mill as soon as possible?
---
How to use a rotary drum granulator to make your own fertilizer pellets?
When you begin to build large scale fertilizer granulation machine, the operating procedure of rotary granulator is necessary.
Firstly, you need to prepare the raw materials, such as cassava, sawdust or poultry manures and so on. After compost by compost making machine, put the materials into the big tube. Then add quantificational steam or vapor to achieve certain humidity.
Secondly, after a little wait for the chemical reaction fully functioning, you can then star the machine to rotate.
Finally, watch for the diminishment of the materials as the pellets out, and replenish them in time to keep the production process going.
If you have an questions about the granulation process, please contact us for answers. Or you can check the rotary drum granulaor instruction manual after purchase.
---