---
What is the dewatering machine system?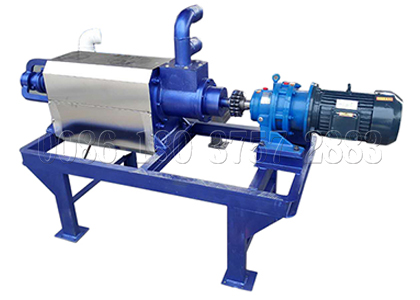 Solid-liquid separator machine is a kind of dewatering machine for livestock manure, like pig manure, duck manure, cow dung, chicken manure. It can separates all livestock manure into liquid organic fertilizer and solid organic fertilizer. At the same time, it plays an important role before the process of making compost in fertilizer industry. In addition, for liquid fertilizer, people can add water to make dilution effect so that we can used as fertilizer directly. However, for solid fertilizer we can make further processing or composting. Then we can get granulation fertilizer or powder fertilizer. Both of them can make big benefits by using dewatering machine. How do you think about them? Why not purchase or use it immediately in our company?
---
What is the requirement of materials for solid liquid separator?
As we know above, dewatering machine is a kind of manure separator machine in fertilizer industry. It is very useful in the process of making fertilizer. Therefore, the materials can be from sludge, all kinds of manure, for example, cow dung, chicken manure, sheep manure etc. At the same time, the highest water content of materials can be reached to 80%- 90% when you use our manure dewatering machine. In addition, your feed materials should be more than 50% so that our solid liquid separator can work regularly. If you begin yo use one, please pay more attention on those requirements.
---
Best solutions to materials after dewatering by solid liquid separator machine
How to deal with materials after dewatering is a big problem for your farm in fertilizer industry. In terms of this matter, our engineers develop a new fertilizer equipment.
Firstly we need to know what we can get after dewatering. Obviously, liquid fertilizer and solid fertilizer.
Secondly, you need to know your purpose for different materials.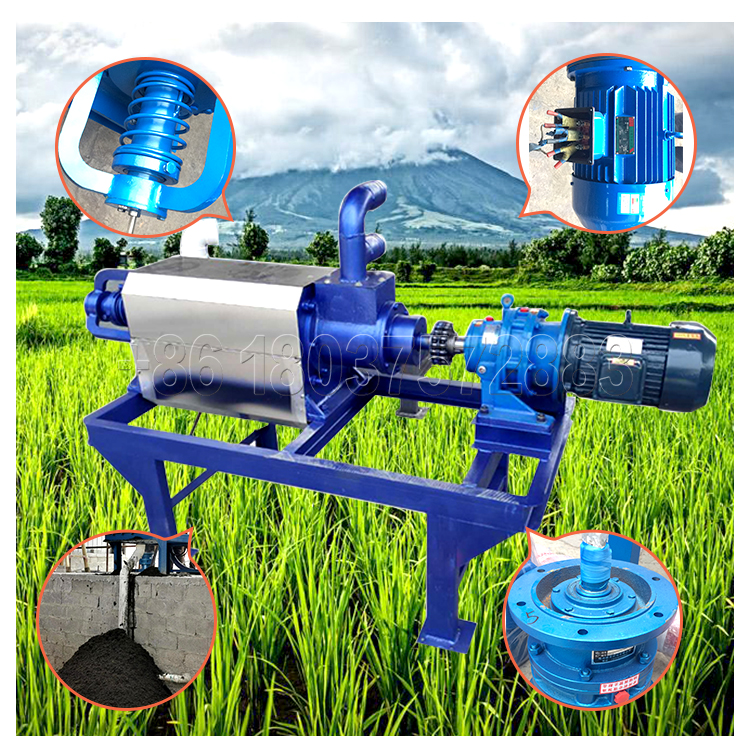 If you want to make organic fertilizer, solid fertilizer is available for you. Because after dewatering, the moisture of solid materials is about 30%. You can make solid manure into organic fertilizer if you need. Then the solid manure need to do fermentation process for 20-25 days which you can add some fermentation strain to improve fertilizer efficiency. Finally, you can get compost by compost turner in a short time. Furthermore, you can make them into granulation fertilizer by granulator or powder fertilizer by powder fertilizer production line.
In terms of liquid fertilizer, we still have another way to help you make full use. Those kind of liquid material can be used as fertilizer directly for its damage. You can add more water into the materials until the right amount which can be good for soil and plants.
At last, you need to choose best suitable way to deal with your problem according to your fertilizer capacity or anything else. Meanwhile, if you want know more details, please contact us as soon as possible, our sales manager can give you right solution for you.
---
What is problem you need to focus on solid liquid separator?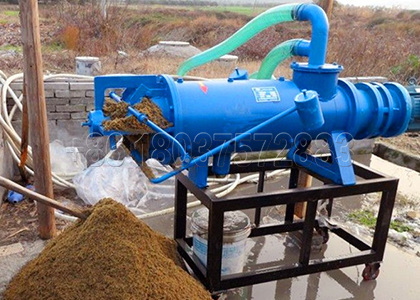 The choice of pressure inside and thickness of screen and hole/slot size of screen. On the maximum screw pressure, the moisture is dewatered to 25-30%. In terms of using minimum pressure, the moisture is to 35%-40%. On screen body thickness, you can choose from 3 mm to 4 mm or 0.3 mm-0.5 mm. At the same time, we can customize for you, like 0.1 mm-0.3 mm screen size. Which one do you need? Please tell us.
Check parts when you receive solid liquid machine. Its parts includes control box, mixer, pump and pipeline. Please check them carefully. Then you can make it work normally.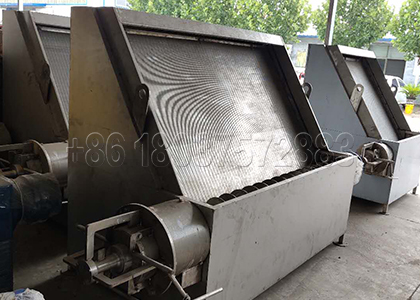 Clean the screen up after working. On maintenance, it is very easy and convenient to operate. After dewatering, you need to clean the screener up in time. By this way, it is good for our manure dewatering machine. And you can make it work for a long time.
Confirm the size of manure tank. For different size of manure tank, it has the different capacities. Therefore, it is an important problem when you begin your business. Then our sales manager can give you the best solutions to deal with unique problem. Honest speaking, the maximum output of a single machine is about 2-4m³/h to finish product after dehydration.
---
What advantages of fertilizer dewatering machine can make you interested?
Its practicality can appeal to a lot of to use or purchase. The slag separation speed of the solid liquid separator is fast than others. At the same time, the water content of manure can be reduced to 30%-40% after separation. Moreover, if you want water content less than 30%, you can adjust the machine following our engineers' instruction. Finally, the dry or finished materials are convenient for transportation and storage to make further compost.
The technology is advanced in fertilizer industry. This solid liquid separator has strong decontamination ability, no clogging and easy clean and maintenance. Meanwhile, it can keep removal rate of feces water content, chemical oxygen demand, nitrogen and phosphorus under 70%-95%. Therefore, it is the best useful fertilizer equipment in our company or in fertilizer industry.
Long time to use. The screen in solid liquid separator are made of nickel alloy steel and high strength stainless steel. Those kind of materials can make high corrosion resistance and long service life. Therefore, it can be the best choice for you to purchase when you need.
High economic value. As a fertilizer equipment supplier, our cost is the lowest among other fertilizer manufactures in China. On the one hand, it has lower consumption. The whole process is fully automatic (only one person can operate it easily.) so that you can reduce labor cost. On the other hand, it is easy to operate, it jus need you control one button. By this way, to some extent, it shortens time cost in making fertilizer.
---