---
What is dry granulation machine for sale in our company?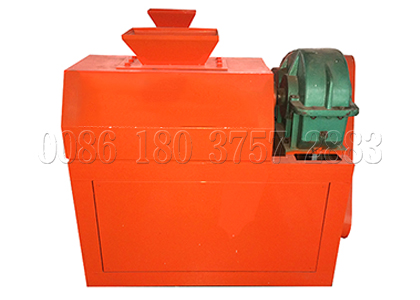 Obviously, our company has two methods to produce pellets fertilizer. One is wet granulation technology, the other is dry granulation method. Both of them are popular in industry around the world. However, there are big differences from each other. Relatively speaking, dry granulator don't need to add water content in the process of making materials into pellets. And dry granulation system is quite more simple than making wet granulation machine in our company. That means that it granulates fertilizer pellets using two roller sheets by pressing, which is physical reaction, to make it. Meanwhile, the shape and size of roller sheet can be optional according to your requirements, like pillow shape, semicircle shape, stick shape, pill shape, walnut shape, flat ball shape and square bar shape etc. What is more, it plays a important part in the system of specialized compound fertilizer production line or making pellets on its own.
---
What kind of machine are used in dry granulation technology?
In terms of this advanced and professional dry granulation technology, our company had produced two types to win people's applaud. Both of them can become a specialized fertilizer production equipment with high quality in industry.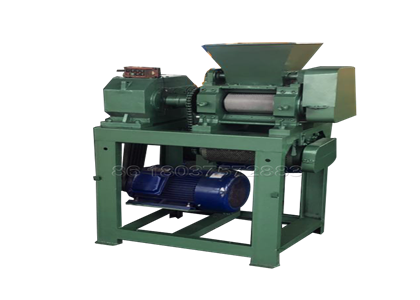 Dry double roller extrusion granulator
As agriculture granule making machine supplier, dry double roller extrusion granulator is an important compound fertilizer pelletizer in our company. It is a kind of extrusion machine, adopts physical strength to condense and granulate the dry materials. Compared to the products of other granulators the pellets are more intense, so no worries if you want to pile them up. It can work under normal temperature, but yields high granulation ratio. If you have several of these cost-effective granulators., they will surely facilitate your fertilizer plants with high work efficiency. Different production capacity can meet your requirements. In addition, people can use it in the process of making compound fertilizer production line.
New type dry double roller extrusion granulation machine
This drying specialised graulator equipment is the new version fertilizer equipment for sale in our company. The appearance of fertilizer equipment looks like the same as dry double roller extrusion granulation machine. But it has more functions and advantages than the traditional one.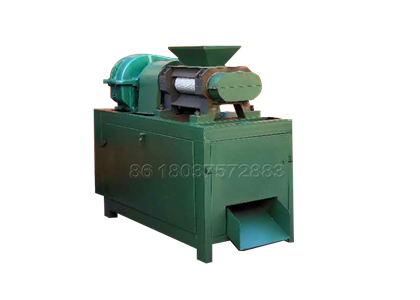 Our engineers add mixing device in the feeding inlet to ensure uniform feeding with uniform speed.
The main frame of the box is equipped with self cleaning device to prevent material from sticking to the roller sheet.
The adjustment of roller gap adopts step-by-step variable gear adjustment to ensure that the clearance is well proportioned and the operation is convenient.
Adjusting roller sheet adopts adjusting spline inside the gear to ensure that the pair is neat and not misplaced.
---
Advantages of dry granulation machine
Less investment, quick results, good economic benefits, simple process. A dry granulator can produce fertilizer by normal temperature without no more drying technology and can make it into pellets at one times.
Reliable operation and less maintenance for businessmen. The machine has little power with simple operation in order to reduce training cost for labor. Meanwhile, the cost of maintenance is more less than other company for its high quality.
Dry press roller granulators adopt new metal which is resistant to corrosion, wear and impact.
It makes the shapes of fertilizer pellets select and design completely.
The wide application for fertilizer production. We can not only use it for singly making fertilizer pellets, but also for using in the compound fertilizer production line.
---
China dry granulator prices in industry 2019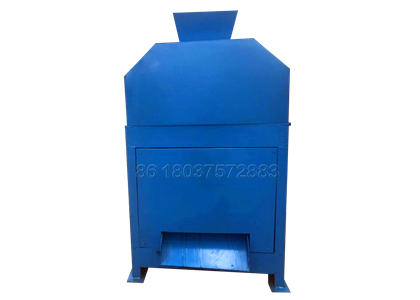 As a dry powder granulator supplier in China, several types can be optional in our company. Dry granulator compactors at reasonable price can be changeable. In golden September, there are big special offers for you in different prices. Firstly, the total reaches to 5000-2000 dollars, 2% discount you can enjoy. Secondly, when the total money can be reached to 20000-50000 dollars, you will get 3% discount. Thirdly, if you  consumption is 50000-80000 dollars, 4% discount you can get. Finally, this is the big favorable activity in all. That means that over 80000 dollars, you can enjoy 4% discount, even more. The details need to learn from our sales manager. Moreover, on different festivals and holidays, we have different policy about selling our products. How do you think about our sharing?
---
Why roll compacting is done for dry granulation in our company?
There are three reasons for us to use dry granulation machine for fertilizer pellets industry.
On the raw materials requirement processing
The raw materials which can not be mixed with water, or the materials which will change its particle structure when drying. These materials are not suitable for granulating them into pellets.
To create an environmental world
It can protect our environment from pollution, especially gas emission and waste water during the granulating. Meanwhile, it can produce less waste water when cleaning for its simple structure. However, wet granulation method need to equip with drying machine, which consumes lots of fuels and causes pollution. Moreover, the binders may stick on the machines which may produce more waste water when cleaning. Therefore, it is the best fertilizer equipment for making pellets in our company. Don't miss a good chance to protect our mutual world.
For power consumption and lost cost
It saves more time to make materials into compound fertilizer and reduces the cost to invest fertilizer production. Dry double roller granulation machine employs no-drying process. Drying machine is not optional in the process of granulation. It will save your consumption. In addition, it works at normal temperature, which saves the fuels consumption. Compared with wet granulation facility needs to dry finished pellets for dehydrating, increasing the power consumption. What is more, binders is not required in the process of making fertilizer pellets.
---
Dry granulation steps and work principle
How to make fertilizer pellets with dry powder granulator? There are some details of operation process.
Firstly, put the material into horizontal feeder driven by the rotary screw. And the material is gradually degassed in the process of moving forward.
Then, increasing the density by forcing material into the table press. The table press will transport the high density material of the horizontal feeder, through a pair of hydraulic cylinders(adjustable pressure) push the press roll. Then it makes the material roll into 2-4 mm thin film, and complete the degassing work.
Thirdly, rolled think slice through the cutter teeth of shear crusher, cut into pieces with optional shapes. And then fall into the whole grain machine.
Fourthly,it make the fragments force out of the sieve plate under the squeezing of the whole grain knife.
Finally, after we use it for screening the extruded particles, customers can obtain the desired size of the fertilizer pellets. So far, the whole process of granulating has been finished.
---