---
Manure composting equipment for sale
There is a commercial business for you to invest. How do you deal with all kind s of manure for your farm become a big problem. Now we can provide you with manure composting equipment to make manure into fertilizer. It is a good method to turn those waste into wealth. Manure composting equipment is a set of machine, which can make manure into organic fertilizer, chicken manure, horse manure, cow dung etc. Moreover, our manure fertilizer processing machine uses advanced technology and professional skill for making better manure fertilizer. Meanwhile, there are a lot of kinds fertilizer machine you can choose. Our salesman can provide the suitable solution for dealing with your faced problem. Our company can be your best option.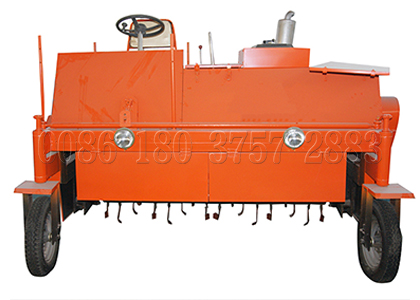 ---
How to prepare before compost organic manure?
Obviously, there are two methods of making compost manure to help you reduce manure waste. The specific materials for for making manure fertilizer is animal manure, auxiliary material like straw and fermentation strains. Making piles into windrow or groove, the using our manure composting equipment to turn and loose.
What is the process if you use manure composting equipment for manure composts making?
The ways of making compost manure can have a lot by different compost turner. If you equip with our compost machine, you compost effects will be better. What is more, it shorts the period of composting. Then how do you think about the process of making compost equipment?
Important step to solid liquid separator for dewatering the moisture
Generally speaking, dewatering fresh manure is a necessary process before making composts. The fresh manure is wet. Traditional manure compost making need natural drying. Therefore, it needs more time to compost as fertilizer. By using our dewatering machine it can help you separate liquid from your solid manure materials quickly. Although in the process, dried organic manure materials can help you get high quality compost.
Making the shape of piles into groove or windrow
For the steps of making organic compost manure, the step plays an important role. Focus on the step, we can offer you three methods to deal with manure compost effectively. If you put the piles into groove, there are three types compost turners to offer, for example, groove type compost turner, wheel type compost machine, chain plate type compost turner. Meanwhile, it suits large scale compost machine. If you put them into windrow type, our company can provide you two kinds of compost machine to make manure as fertilizer easily. For example, crawler type compost turner, moving type compost turner. Besides, if you choose our manure fermentation tanks, it is the most quick way to ferment. What kind of compost machine do you need? Then you should put the dewatered organic manure materials into tank. It can convert into fertilizer in a short time.
Turning materials regularly by compost turner
Whether windrow machine or groove machine, the procedure of preparing compost manure is the same. The finish period is about 15-20 days. During the early stage, the temperature can reach 60-70 degrees. You should turn frequently (about 3-4 times). By this way, it can kill pest eggs, malignant bacteria easily and completely. During the late stage, turning 2-3 times is possible. After the process of turning, high quality manure compost is finished.
---
What can we get after manure composting equipment?
After composting, we can do further production. There are two kinds of fertilizer shape you can choose, powdery organic fertilizer, manure granulation fertilizer. Therefore, we can provide you with two kinds of fertilizer machine to use, manure powdery organic fertilizer production line, disc granulation production line. Furthermore, manure composting equipment plays an important roles in all fertilizer production line.
In an powdery manure fertilizer making line and disc granulation production line, turner machine is a key among all the manure composting equipment. There are many factors, which will influence the manure effects, such as C/N ratio, water content, temperature and oxygen. Controlling those factors well makes better composting effects. Turning manure material is a helpful activity for controlling the temperature and oxygen. Therefore, which kind of fertilizer, powdery or granulation do you want? Please tell us as soon as possible.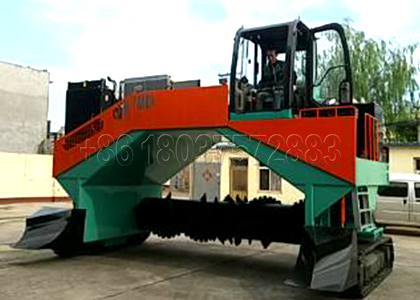 ---
Several tips for a setup compost manure making plant
If you are building compost manure making plant, what you should be taken into consideration?
The plant site area depends on the production capacity of your manure compost fertilizer. If the are is small, our salesman can give you best solution to deal with those problem. Until the material can be perfectly solved. Meanwhile, you should take environmental pollution and people's living conditions into consideration. Only by this way, you can achieve the big benefits from long-term development.
Choosing the suitable materials to making fertilizer
There are many materials to choose, such as animal manure, filtered mud on sugar refinery, slag cake, straw and sawdust etc. Those right material can help you a lot in making organic fertilizer.
Purchasing high quality and right manure composting equipment
If you want to get high quality manure compost, choosing the right and suitable manure composting equipment is the key to succeed. Firstly, choosing experienced fertilizer equipment manufactures is very important. Our company with 20 experience will be the best choice for you. The products in Henan Waste To Fertilizer Machinery Company have been sold at home and abroad, such as India, The UK, USA, Thailand and so on. In addition, we can provide proper composted manure packaging for sale, rotary screen machine, rotary drum drying machine etc. However, the price of the fertilizer equipment is reasonable and affordable.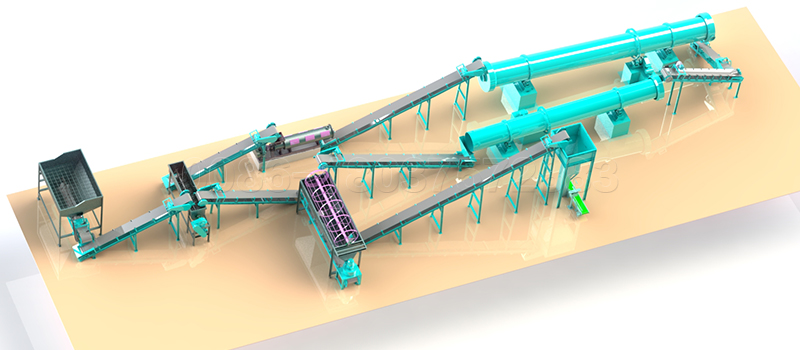 ---
---