---
What does bio fertilizer mean?
How do you think about bio fertilizer? Do you think it is good for plants and soil? Nowadays, the bio organic fertilizer is a little different from the organic fertilizers, they contain the living microorganisms (or bacteria if you prefer) which are good for the plants and soil. The nutrients they provide may be not that much as the organic fertilizers, but they can help the crop the preserve the nutrients and moisture, or even create the nutrients from surroundings. Therefore, bio fertilizer manufacturing process is designed for this purpose to reduce unnecessary losses.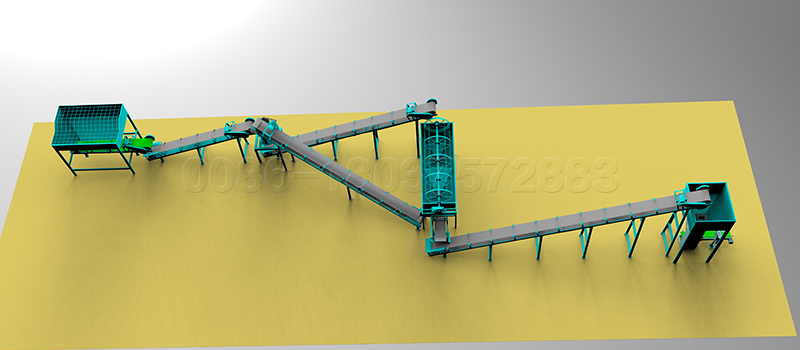 ---
What is bio fertilizer manufacturing process?
It is the process of making bio fertilizer by using fertilizer equipment. By activating the microbes in the soil, they can reduce the soil compaction and improve the ventilation. So your plants can breathe freely with their help. And the microorganisms in the bio fertilizer manufacturing process will make your plants more resistant to the diseases, and improve their general defense against unfavorable environments. Reportedly,  the ecological organic fertilizer process can reduce the nitrate content of vegetable by 48.3-87.7%, so they will become healthier for our body and taste more delicious. Therefore, it is necessary to make bio fertilizer.
---
Why should bio waste be collected and disposed of properly?
How bio fertilizers are made? There are two kinds of bio fertilizer production line to choose, bio powder fertilizer, bio granulating fertilizer. There are big differences between them.
Bio powder fertilizer production line for sale
Dewatering materials: Those organic fertilizer before composting have a lot of water content or moisture. Only the water content reaches to 30%-40% which is available. Therefore, drying those materials by drying machine is necessary.
Making it into bio organic compost: Fermentation is an important process to prepare for the granulation if you need bio fertilizer granulars. The unfermented materials are bad for the plants and soil. Therefore, Henan Waste To Fertilizer Machinery Company has designed groove type composting turner and windrow compost turner to make manure into composting fertilizer. Meanwhile, fermentation tank can be optional to compost in a short time. To some extent, bio organic fertilizer production line can help you a lot to produce bio organic fertilizer.
Crushing process: It is time for crushing by using fertilizer crusher, which can make fermented materials into powders after composting.  hammer crusher machine will make powder reach up to 98%. Therefore, it is the best choice for you to use.
Mixing process: The materials after crushing, put them into the fertilizer mixing equipment. Then mix them with other elements evenly. Finally, we will make bio powder fertilizer production finish.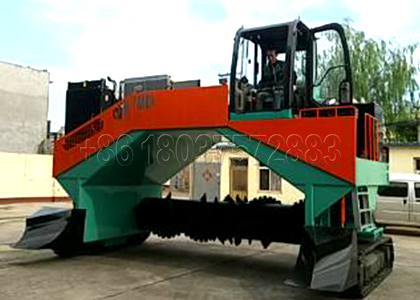 ---
Bio granulates fertilizer production line for sale 
Compared with the bio powder fertilizer production line, it is more complicated. It needs more steps after mixing process. After bio powder fertilizer production line, it is time to the process of granulating. In order to make better appearance, using organic fertilizer polishing machine is necessary. Well, the details of process will be introduced.
Granulating pellets
It is the most important process in a bio fertilizer granular production. Aiming to different situation, in order to improve granular rate, our company has designed several types to meet your requirements, disc granular, rotary drum stirring granular, new type organic fertilizer granular. Those types granulators are convenient and easy to make bio fertilizer pellets.
Polishing machine
In order to make the fertilizer granules look beautiful, our company has develop organic fertilizer polishing machine. It makes the cylindrical particles roll to ball, and has no return material, high ball rate, good strength, beautiful appearance and strong practicability. However, it is unnecessary equipment for the whole bio granulating production line for sale.
Drying and cooling process
During the process of granulating, it makes the pellets produce high temperature and moisture content. Therefore, drying machine and cooler is very important for bagging in a short time. It can help you improve the work efficiency to produce organic fertilizer.
---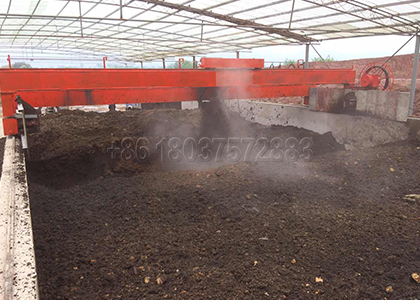 ---
Screening process
How to get qualified bio pellets fertilizer is very important. Therefore, using screen machine is enough. What is more, it is applicable for selecting the unqualified pellets for re-granulating.
Coating process
Using our rotary coating machine can effectively prevent the lumps of compound fertilizer. Meanwhile, it makes granules better appearances. And more convenient for transporting and storing.
Packaging progress
It is the final step for the whole bio fertilizer manufacturing process. The automatic quantitative packing is designed for quantitative packaging. There are two types, double bucket packing scale and single bucket packing scale to choose. It adopts the integrated structure. And the quantitative precision of the system is 2%. Meanwhile, it has the advantage of low scale height, compact  structure, novel appearance, easy installation and convenient maintenance.
---
Where do you get high quality bio fertiliser manufacturing process?
Obviously, Henan Waste To Fertilizer Machinery Company is your reliable bio fertilizer manufacturing process manufacturer in China. If you do want to a fine bio fertilizer production line to start bio fertilizer business and improve the quality of bio fertilizer products, definitely we will be your best choice. Firstly, we have the experienced technique teams with excellent experts, which providing you with the foremost designs and various of bio fertilizer manufacturing process with high quality. Secondly, bio fertilizer manufacturing process is one of the most important fertilizer equipment in our company. Our salesman can sell at home and abroad in the past years. Finally, one stop service can be offered. Housekeeping transportation is available.
WELCOME TO OUR FACTORY, ENJOY A TRIP.
---