---
Fertilizer cage mill crusher sale in China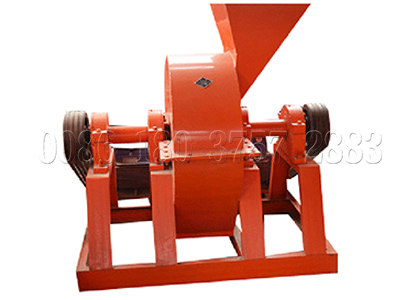 Cage mill crusher is a kind of fertilizer making machine. At the same time, it plays an important role in the fertilizer production line. It is medium horizontal cage bar crusher with the principle of impact breaking, which is suitable for crushing compound fertilizer production or raw materials. And the inside and outside two sets of cage bars rotates in opposite direction with high speed, then the material is crushed by the impact of the cage bar when through the two sets of cages. Therefore, it is very easy convenient for its fully automatic machine. what is more, it has different kinds of advantages of compact and simple structure, covering small area, smoothly running, etc. The most important thing is that it has best crushing effect and efficiency. Thus, producing compound fertilizer production is the best choice in our factory.
---
Two types of fertilizer cage mill crusher offered in our factory
In terms of different features, we can divide it into two kinds of lump crushers for npk in our factory. What is more, we can provide custom service for you if you need.
5 t/h capacity LSF-600 model of cage crusher on sale
Obviously, from the picture, we can know that this kind of compost crusher for sale is very hot all over the world. Small scale fertilizer crusher is equipped with dual motors (11KW*2) to drive to move. The inlet size is 380*320 mm, which is enough for producing fertilizer production. In addition, the appearance size is 1500 mm*1500 mm*1500 mm. At the same time, its production capacity is from 4t/h to 6t/h. For small fertilizer plants, it is very convenient for you to choose. How do you think about it?
10 t/h production capacity LSF-800 model of cage fertilizer crusher for sale
As we mentioned above, LSF-600 model is suitable for small fertilizer plants. However, on the contrary, LSF-800 model is suitable for large scale fertilizer plants. Therefore, the parameters of various devices is different from the former. It means that we equip different devices. The inlet size is 300 mm *250 mm. And the appearance size of cage rusher is 1500 mm*1400 mm*1500 mm. Subsequently, the power of two motor is 15kw*2 to drive the machine to crushing compound materials. Moreover, the production capacity can range from 6 t/h to 10 t/h. Are you tempted? Join us as soon as possible.
---
Features of no-dust cage mill rusher for our brand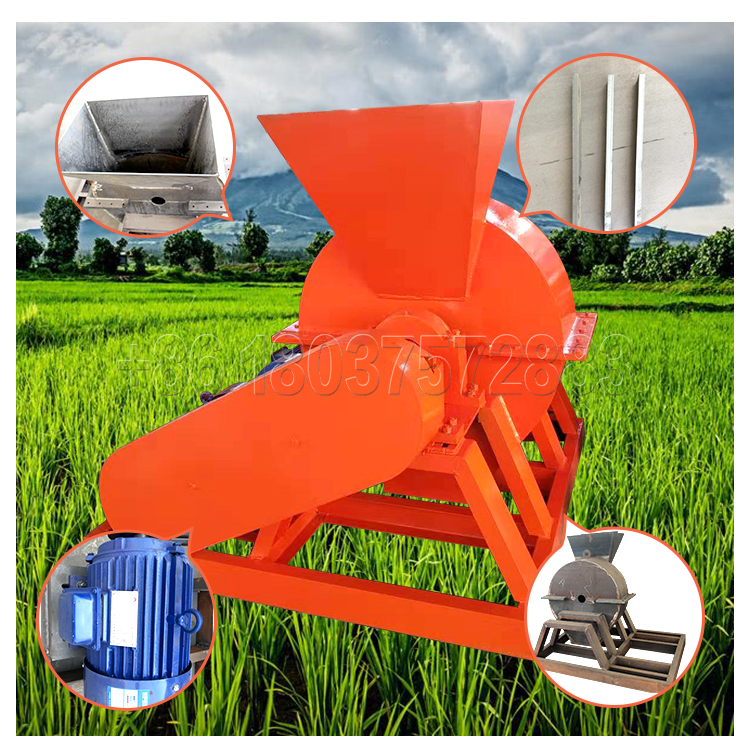 Muti-functional to crush compound fertilizer and chemical ingredient fertilizer. So, it is very convenient to crush all kinds of materials to reduce cost of investing on the fertilizer equipment.
Rational design of two motors, feeder, milling shafts and cyclone dust collector. Its operation is very easy and suitable for advanced design based general technology.
Making fine and clean compound fertilizer, and it also can avoid much dust during carbamide crushing.
Simple operation, logical structure and stable performance
Small room occupation and easy to clean and maintain with low malfunction rate
Capable of producing a variety of product gradations, altered by changing the fertilizer crusher speed
---
How is the compost material cage mill crusher machine design?
It is designer by the impact-crushing principle. The cage crusher uses drive motors as its power to rotate the cage, which contains crushin shafts installed on the round disc. The crushing shafts can create impact force in the rotating cage. In the way, materials charged from the sideways feeder are crushed. Then the crushed materials fall down and pass through the other shafts again. Rotor speed controls the rate and size of the crushing of materials.
With the increasing of rotors, the particles become smaller and better. The sideways feeding makes the materials spread uniformly in the disc during its rotation. The cage crusher machine also contains scraper plates to prevent build-up of materials on the inside of the machine.
Honestly speaking, there is no sizing screen for the cage crusher, which reduce the amount of energy required for this type of production. Materials are fed into the center of the rotating cage and the particles cannot leave the rotor mill until they are of the required powder.
---
What is application for cage mill crusher?
There are several fields it can apply them in. Now our fertilizer cage crusher can be used for two fields.
Fertilizer industry
Single use for crushing raw materials. As for fertilizer industry, it is very useful to crushing compound materials. If your fertilizer plants lack of this kind of equipment, you can buy it alone. To some extent, it can help you reduce the cost.
As a part in compound fertilizer production line. In the whole fertilizer production line, it plays an important role to be good preparation for mixing and granulating. Our compound fertilizer production line can improve high work efficiency.
Chemical industry
Our company's roller crusher machine for sale can crush urea and other hard materials into powder. Therefore, for chemical industry, it is the best choice to crush something into powder.
---
What should you pay attention on when cage mill crusher works?
There are some problems you need to focus on when you use fertilizer cage crusher. So, we will offer tips for you to take into consideration.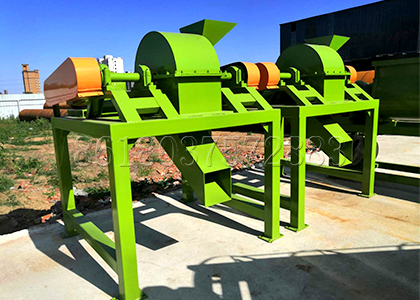 Water content of raw materials under 20%. Moderate humidity is necessary to crush the materials. It is more than 20%, the cage crusher is hard to move. And the speed can be reduced quickly. Furthermore, there is no sizing screen to prevent it sticking together. Moreover, it is not good for our fertilizer cage crusher. Therefore, dewatering material is very important process before crushing.
The size of crushing powder by means of the gap between the rollers. As mentioned above, the gap between rollers decides the the size of crushing materials. The gap is so close that the materials after crushing is much smaller. On the contrary, the gap is so distant that the crushed materials are so bigger. Please pay more attention on.
---