---
What is cow manure fertilizer pellet machine?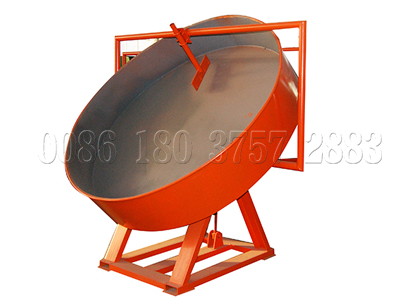 Cow manure fertilizer pellet machine belongs to fertilizer granulator after composting cattle manure. It can help you make it into granulated fertilizer easily and quickly. Henan Waste To Fertilizer Machinery Company has many kinds of manure pellets, new type organic fertilizer granulator, disc granulator, rotary drum mill which are all suitable for cow dung to select for using. At the same time, it is necessary for businessmen to equip one to improve the production strength and get more benefits. As we know, with the popularization and application of ecological agriculture it plays an important role on the process to promote the development of agriculture. Therefore, granulated cow manure can win more applause in contemporary world. What is more, it takes up the important position in cow dung process to fertilizer. After all, investment in fertilizer is worthy which is a sunrise industry.
---
Why choose cattle dung as the material to granulate for fertilizer?
As a farmer or businessmen for fertilizer, most high nutritional value materials to plant or produce fertilizer can be taken into consideration. Cattle manure belongs to cold manure, a kind source for organic fertilizer which is rich in nitrogen as well as organ carbon. Therefore, we can called it green manure or farm manure. Compared with chicken manure, it has less high nutrients. However, our cattle pelletizer or plant can help you improve or increase the nutrients for the soil, especially sand soil or plants quickly without damage, which is not as traditional fertilizer. On the process of the sand soil it can not only facilitates decomposition and decay of fertilizers, but also improve soil water and fertilizer conservation performance. In a word , it is used as base fertilizer more commonly and material balance of cow mature fertilizer granulation based on its characteristic (fine texture, slow ripening, difficult decomposition).
---
How many kinds of cow manure granulating equipment can be used?
In term of our cow dung fertilizer pellets machines, there are a lot to select which are suitable and popular in industry around the world.
New type horizontal organic fertilizer granulator details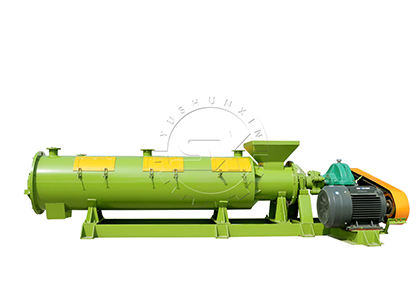 New type organic(cow manure) fertilizer pellets equipment for sale
The concept is from the updated version of cow manure rotary drum stirring mill. There are a lot of stirring teeth in the machine. The big difference between them is that the rotating motion of the cylinder outside is unavailable. Meanwhile it belongs to wet type stirring granulator. In general, it can be used to granulate for special material, including carbon black, kaolin. However, the process of granule is the same as the rotary drum stirring mill. What is more, the granule is more beautiful, and the energy is saved. This granulator has best features with the smooth operation, long lifetime, and high granulation rate (up to 70%), especially lower rate of big ball( under 10%).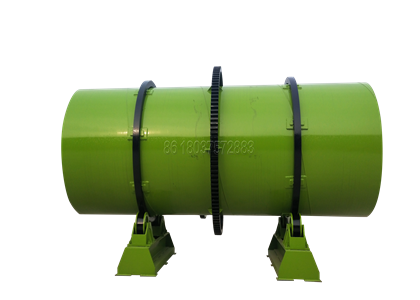 Cow manure rotary drum stirring mill for sale
It is only suitable for organic fertilizer granulator which is put on the ground based on horizontal shape. In addition, this kind belongs to wet cow manure pellets machine. To some extent, people make lightweight powder (cow dung powder) as material to granulate. Therefore, it is a kind of molding machine which can make cow dung into a specific shape. Then it makes use of high speed rotary mechanical agitation force and the resulting aerodynamic force to make fine powder materials continuously. By this way it can make material mix, granulate, ball and densify in the machine in order to achieve the purpose of granulation. During work hours, the rotary mention of cylinder is unavailable. It has higher ball rate.
Vertical type cattle dung pellet machine details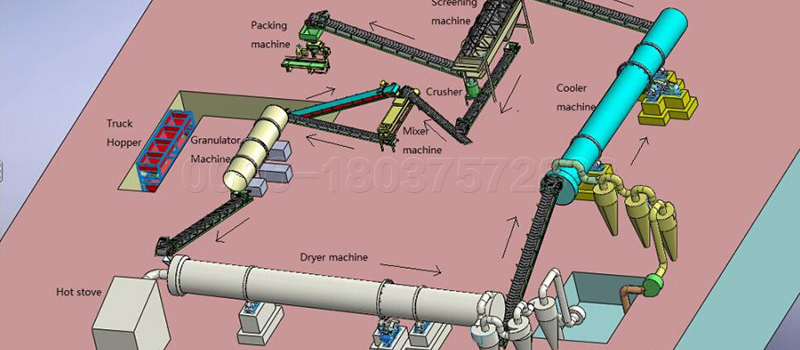 Cattle dung disc granulation machine for sale
It adopts the whole circular arc structure, and the granulating rate can reach to more than 93%. It has three discharging ports, which is convenient for discontinuous production, greatly reducing the labor intensity and improving the labor efficiency. The reducer and motor use flexible belt drive to start smoothly, slow down the impact force and improve the service life of the equipment. The plat bottom is strengthened by a plurality of radiant steel plates, which is durable and never deformed. It is an ideal equipment for organic fertilize and compound fertilizer, which is designed with thick, heavy and strong base, so it has no fixed anchor bolts and smooth operation.
---
How we want to do dry or wet cow dung into granular?
After cattle dung compost making by compost machine, then crushing into powder by vertical crusher, mixing the other material with each other by horizontal mixer, finally it begins to granulate. However, the process is very simple if you use cow manure pellets machine from our company.
Put cow dung power into the feeding port uniformly.
The high speed stirring force or constant velocity and reverse rotation (disc granulator) turn the cow dung powder into fertilizer granulator.
Finally, the eligible pellets are done and out of outlet. The rest go back to the cow dung mixer and restart.
---
Which ways is the best for customers to buy cow manure fertilizer pellet machine in manure fertilizer machinery?
Obviously, different needs for people can purchase them by different ways. Now we have three main methods to choose, wholesale, at retails and get cow dung fertilizer production line. However, cow manure fertilizer pellet machine price in our company is very reasonable. In general, on holidays, the favorable offer can be provided. Don't miss a quick chance for you.
Purchasing single cow dung fertilizer pellet machine on daily life
As a farmer, one machine is enough for your small site. Cow dung pellets machine is affordable. On special festival, or holidays, the special offer is available. For fertilizer factory, the equipment is necessary. The lack of cow manure pellet can not make the whole production process go on. In general, the price is lower then other manufactures.
Wholesale cow manure fertilizer pellet machine
As a businessman of selling fertilizer machine, by wholesale it is the favorable way to purchase it. "Lower price, more benefits" is the concept of doing business. Most fertilizer factories need more granulated cow manure. Therefore, you can enjoy more discounts. Please contact us as soon as possible.
Buying the whole machine line for making fertilizer pellets
We are a professional fertilizer machine company. How to make high quality and nutrient complete cow dung fertilizer by machines we have our own methods. Henan Waste To Fertilizer Machinery Company's cattle manure fertilizer production line improve the cattle dung compost speed quickly and make the suitable ball to use. The whole line is at reasonable price compared with purchasing the single equipment alternatively. The discount is very considerable. Working efficiency is very high.
---
Why our granulated cow manure is tempting?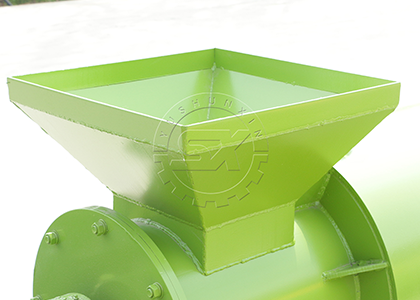 Making fertilizer nutrients richer and higher Reportedly the traditional cow dung process can not completely digest the nutrients as fertilizer. Compared with others, green manure, which can easily absorb for plants and soil by our granulator equipment.
Good for the development of eco-agriculture -making organic fertilizer cow dung to pellets The waste of cow dung produces gas pollution, water pollution and destroying corps growth to some extent. Therefore, making it into pellets is necessary for farming around the world. Reducing environmental pollution is helpful and popular.
Increasing the global economic growth The application of the equipment improves largely the output of crops and on the further steps it can change the people's life style. In general, it promotes the development of agriculture and industry.
---