---
Fertilizer crusher machine for sale in our company
Fertilizer crusher is sutiable for crushing fertilizer granules or dry manure into powder. It plays an important role in the process of making compound fertilizer and organic fertilizer. According to producing different kinds of fertilizer, there are different types of fertilizer crusher machine to use, new type vertical crusher, semi-wet material crusher, urea crusher, hammer crusher, chain crusher, etc. Meanwhile, it is very convenient to operate and maintain in a short time. Moreover, there are a lot of advantages to offer for you, our company can be your best choice. All of them has high production quality, you can purchase by your capacity following our sales manager. What is more, our reasonable price will give you more attract to you here.
---
Classify fertilizer crusher according to crushing strength for different materials
Our company, as a fertilizer equipment manufacture, we have professional skills and technology for our engineers. They have high creativity to produce several types which are suitable for changeable fertilizer equipment market. In our company, there are 2 main kind fertilizer crusher to divide by fertilizer materials.
Npk (compound ) concrete crusher for sale
Obviously, those kind of crusher can be suitable for crushing compound fertilizer. They are very practicable and useful in the production line of compound fertilizer, especially NPK fertilizer.
Fertilizer cage mill crusher sale in China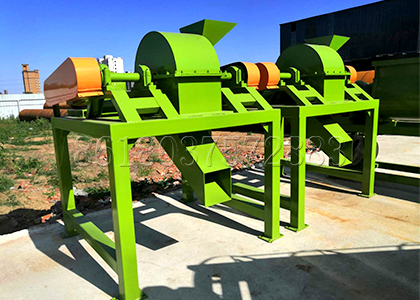 Urea crusher for crushing compound fertilizer powder
Honest speaking, it is mainly suitable for producing urea in fertilizer industry. Urea crusher mainly uses the grinding and cutting of the gap between the roller and he concave plate. The clearance size determines the degree of material crushing, and the drum speed and diameter can be adjustable. When the urea enters the body, it hits body wall and the baffle and is broken. Then it is ground into powder through the rack between the roller and concave plate. The clearance of the concave plate shall be adjusted to the extent of crushing by the regulating mechanism within-3-12 mm, and the feeding port regulator can control the production volume. Therefore, this type is very worthy to invest.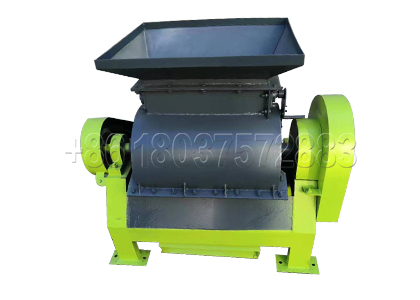 Popular cage crusher for sale in 2019
Fertilizer cage crusher belongs to medium-sized horizontal cage bars crusher. Cage crusher can be useful for crushing compound fertilizer materials with water content below 40%. It has better crushing effect on materials whether single or various kinds of mixtures with high hardness. There is a fixed steel plate with 2 to 3 circles of cage bars in concentric circle on the cage crusher. The cage bars on the two steel plates are staggered on the machine, which is conductive to the uniform crushing of materials.
Each steel disc and the cage bar we fixe on a cage. The two cages rotate backward under the driving axle of each cage. When the materials enters the center of the cage from the inlet port on the upper part of the shell, it first falls into the inner ring. After being attacked by the high-speed rotating cage bar, it is thrown down to the nest ring under the action of centrifugal force and smashed again by the layer cage bar. Material is attacked by cages at all levels and finally crushed.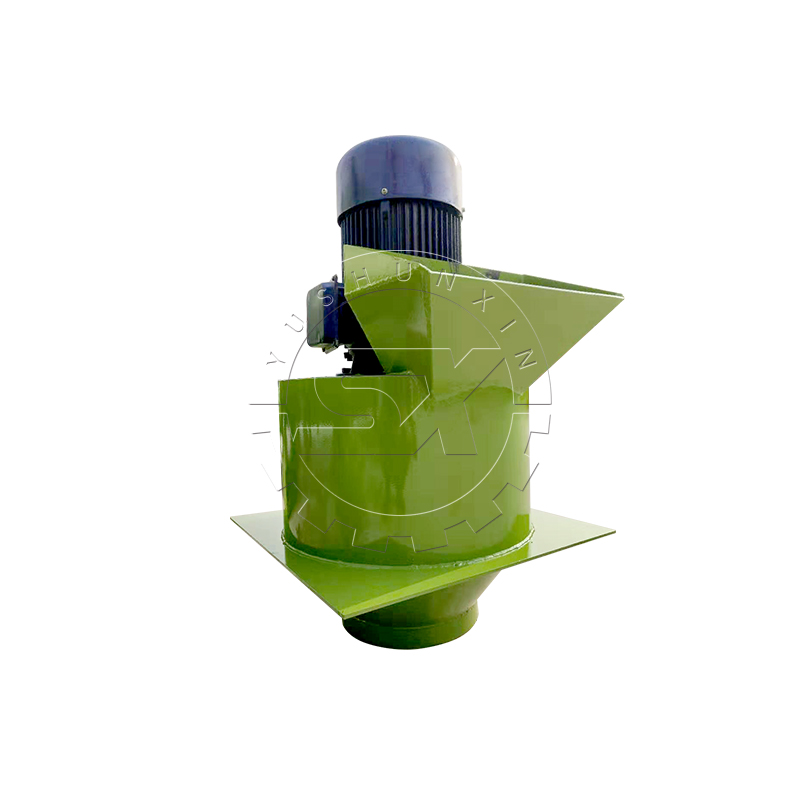 Compound fertilizer chain crusher
Fertilizer chain crusher is widely used for crushing large granular or lump compound fertilizer. It plays an important role to crush materials before fertilizer granulation in compound fertilizer production line, fertilizer granulation production line. The use of chain crush has simple structure, high production efficiency, less maintenance, large output and low price.the chain crusher is divided into two types: vertical crusher and horizontal chain crusher. Vertical chain crusher has single rotor, and horizontal chain crusher has double rotor. It is biggest difference from each other. Meanwhile, to prevent materials stuck and friction of the steel plate, we set up lined rubber sheet in the body of the machine and provide with quick-opening access doors at either side of the body. How do you think about this kind? Please con tact us as soon as possible.
Types of crusher of organic fertilizer
Honest speaking, people can use this kind of fertilizer crusher can crush all kinds of organic waste or fertilizer into powder. At the same time, it can combine with other fertilizer equipment in organic fertilizer production line.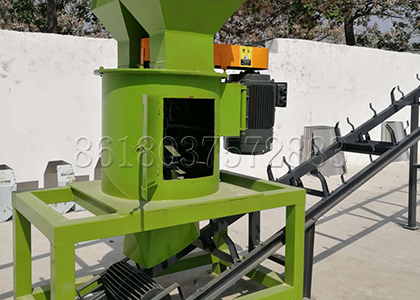 New type vertical crusher for sale
Based on absorbing the technology of the advanced equipment at home and abroad, prople design vertical type crusher optimally to be an adjustable fine crushing equipment with no sieve bar, which can be used in the crushing of mixture, gypsum, coal gangue, etc. Also it is one of the most widely suitable for crushing equipment in the compound fertilizer industry. For the crushing of raw materials and return materials, especially the materials with high moisture content, this equipment has absolute predominance, such as strong adaptability, not easy to block, smooth blanking, high crushing efficiency.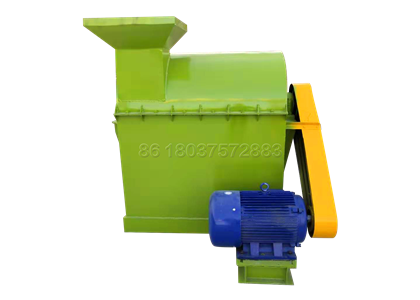 Semi-wet material crusher in 2019
Semi-wet material crusher is useful in the crushing of high moisture material, like bio-organic compost fertilizer, grass mud carbon, rural straw waste, and poultry dropping, etc. Our professional researchers and engineers with years of experience of research and development produce high output semi-wet material crusher. The rack of the machine we weld by optional carbon steel plate and box iron, and passes strict conformity certification. The rotors of the machine adopts double-deck blades design which makes the crush efficiency is twice as much as other crushers. Its inner liner people make of high-duty lining to decrease wall sticking of materials. It completely solves the problem of crushing organic matters with the moisture of 25%-50%. semi-wet material crusher is widely sutiable in the organic fertilizer production process and it performs well in crushing chicken manure, other wet materials.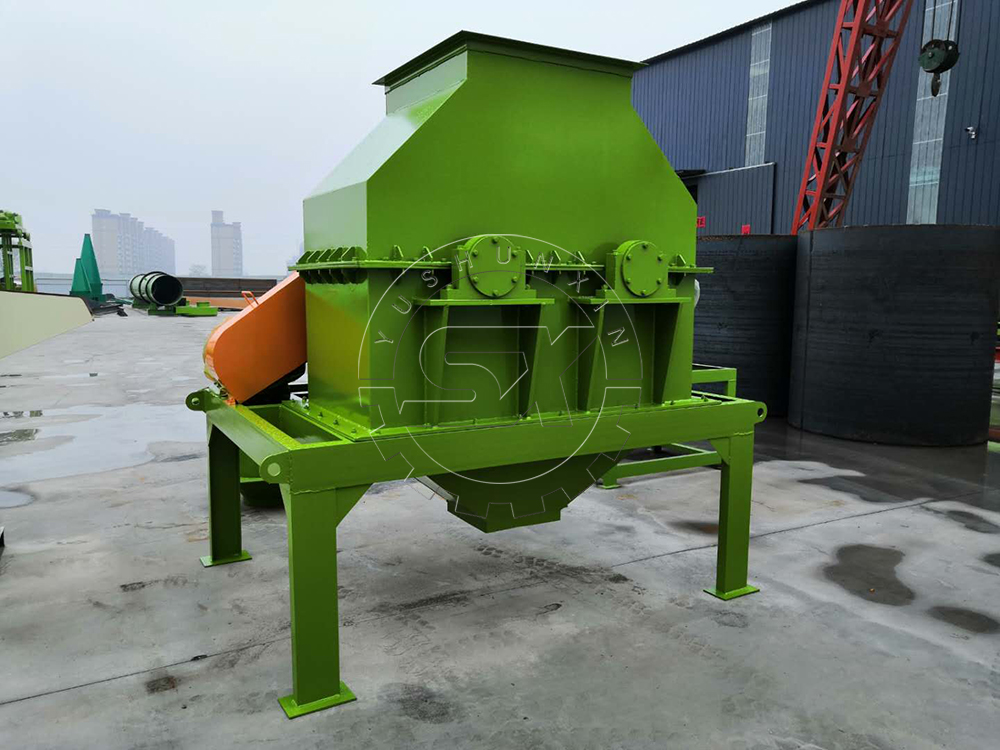 Fertilizer hammer crusher machine
Hammer crusher is best choice crushing product in the large scale production of organic fertilizer. The work principle is very simple and it is very convenient to operate. When hammer crusher is working, the motor drives the rotor rotate at high speed. Then the material goes into the crusher chamber evenly, and high-speed rotating hammer head impact, shear, tear material to be broken. At the same time, the weight of the material itself causes the material to rush from the high speed rotating hammer head to the internal baffle and screen bar. The material that is larger than the size of the sieve we keep on the sieve size can meet the needs and finally discharged through the sieve plate. Do you want one now?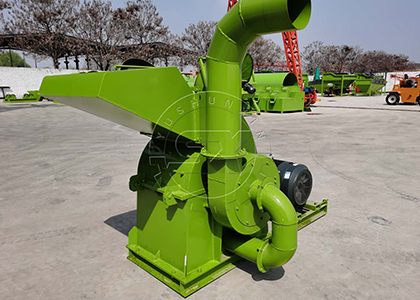 Organic fertilizer Straw crusher
Fertilizer straw crusher can crush corn straw, straw, peanut skin, beanstalk, flowers and other burning residues. It avoided the burning of corn straw, protected the environment, and effectively developed renewable energy. The machine is reliable in operation, that easy to operate and maintenance. The equipment has a wide range of raw materials, and is suitable for crop residues. Moreover, it can guarantee standard rate of the finished product, and solved the inconvenience due to uneven fineness of finished product. Meanwhile , our designers equip with standard stainless steel screen, and the size is optional. It has the advantage of small footprint, convenient packaging, simple operation and no dust pollution, which is the ideal crushing powder equipment.
---
Why not choose fertilizer crusher from our company?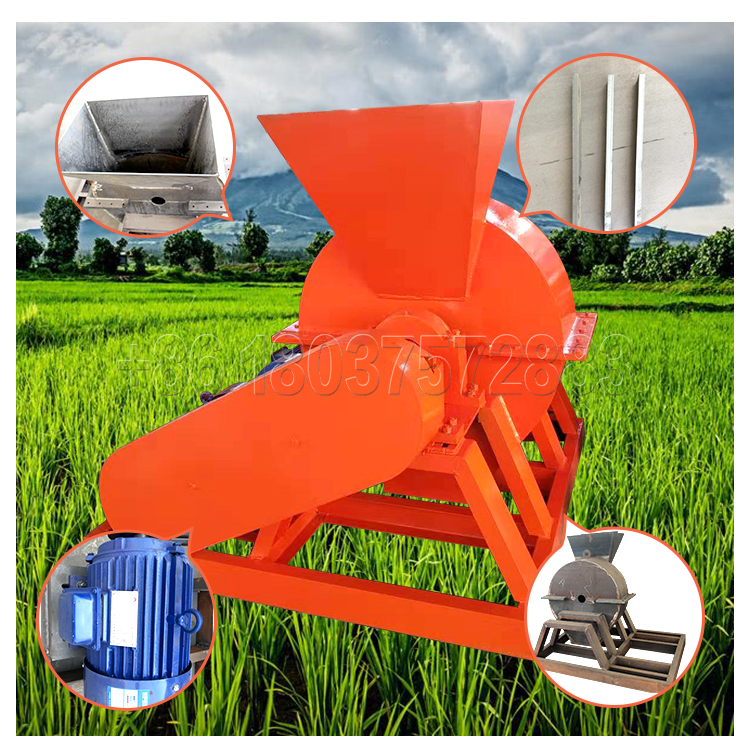 As a manufacturer of organic fertilizer crusher in China, we have 20 years experience in producing fertilizer equipment industry. Therefore, we can provide you with professional and advanced technology. Moreover, we have professional sales team to offer complete service.
Best choice of crusher machine reasonable price. For manufactures, not agencies, the cost of producing fertilizer equipment is very low. Therefore, compared with others, our price is reasonable and optional. Based on two points, you can have high quality fertilizer crusher.
---