---
What is our brand bulk blending fertilizer production line for sale in 2019?
Bulk blending fertilizer production line belong to a kind of fertilizer production line. Besides powder production line, it is one of most simple production process in Henan Waste To Fertilizer Machinery Company. Nowadays , all sorts of fertilizer application, organic fertilizer, compound fertilizer, bulk blending fertilizer, etc, which can make benefit for plants, crops and soil. For its various of nutrients in all kinds of fertilizer can prompt the growth of crops, like all kinds of vegetable. However, aiming to the passage, BB fertilizer will lead people to the way to be rich.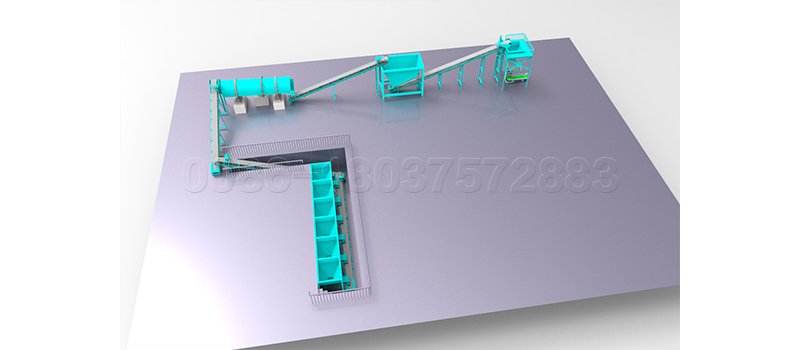 On the other hand, bulk blending process is to batch blender fertilizer which make several kinds of finished products of fertilizer into blending fertilizer. In terms of making fertilizer method, it is more and more popular around the world, especially in USA. In generally, the capacity of the bulk blending production system can be optional from 5t/h to 60t/h. However, large scale capacity is on hot sale, like 40t/h and 60t/h bulk blending fertilizer production line. How about your choice? Please tell me as soon as possible. Our salesman can offer fertilizer blender special designs lines for your requirements.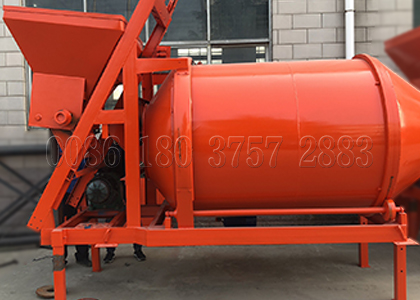 What is more, bulk blending production system flow is very simple. Because the complete bulking fertilizer production process just needs two fertilizer equipment, BB fertilizer mixer, which is the key to produce mixed pellets fertilizer and the bag filling machine. In all fertilizer production line, it is very commercial process for investment costs fertilizer blending plant.
---
What blend of fertilizer should you use of bulk blending fertilizer production line?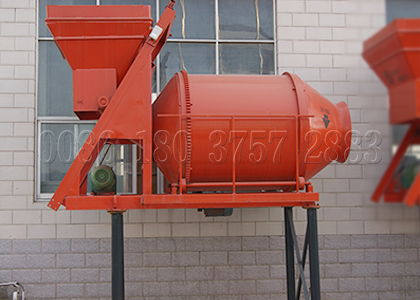 As we know from above, BB fertilizer production mainly produced pellet fertilizer, which is a kind of precision fertilizer blending process. Compared with fertilizer powder production line, it don't need fermentation. Because its material are from several kinds of finished fertilizer product pellets which you need blend according to guidance for compatibility of fertilizer blending materials. Or blended fertilizer can not be suitable for the use standard. Meanwhile, the finished fertilizer products consist of single kinds of organic fertilizer, single kinds of compound fertilizer, even a variety of mixed organic and inorganic fertilizers. Whichever kind you need, you must produce or mix bulk blending fertilizer by high quality formulation. Honestly speaking, as for fertilizer blend formulation, our company can not offer but we can provide some inference materials and fertilizer blend information if you need.
---
How does the important BB fertilizer machine work in the process of bulk blending production?
Obviously, it is the center of the whole line. Without BB fertilizer mixer, the process can not work. Every BB fertilizer mixed equipment has a feed port and a discharge hole to make it work.
Firstly, you should put several finished fertilizer products into the feed port.
And then when it is in a positive rotation, the materials begin to mix evenly.
Finally, when it is in reverse rotation, the bulk blending fertilizer can come out of the discharge.
In generally, the process of making BB fertilizer is so easy. However, to some extent, it overcomes the mixture chromatography and distributaries phenomena caused by different proportion of raw materials and particle size. And it can improve the accuracy of the dosing. What is more, it has the best characteristics of high precision, high speed, long life. Therefore, this fully automatic mixer help you reduce labor cost largely and installation cost. It is worthy to invest at the sight of business.
---
3 simple steps to produce bulk blending fertilizer by BB fertilizer production line
How to understand the simple BB fertilizer production line? To be hones, 3 rules or steps for fertilizer is necessary.
Batching the various fertilizer granular in a certain portion is optional.
In order to reduce labor force, a batching facility is available, which helps you blend the materials in a proportion according to the formula. It adopts automatic batching system, which can make precise blending fertilizer by fertilizer blending calculator. In addition, we have static batching machine, dynamic automatic batching system for your interference. Besides, customized service is necessary to satisfy your unique equipment. Moreover, all batching machine can be applicable in the whole bulk blending fertilizer process.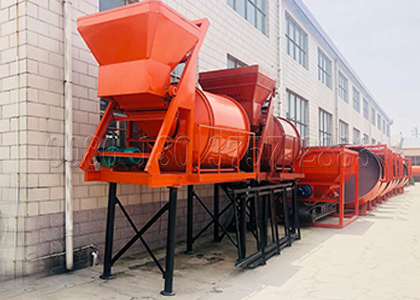 Using BB fertilizer blender to mix evenly.
The mixing process is in a primary position. But lending fertilizer plant can just make physical reaction but chemical reaction. Therefore, when you choose the fertilizer blender, it is the important point. Compared to horizontal mixer and vertical blender, BB fertilizer mixer can only blend finished fertilizer pellets. Others can mix powder fertilizer. If you want to any else, please send us a quotation immediately.
Packing mixed fertilizer by fertilizer bagging machine.
It is the automatic quantitative packing scale which is helpful to bag mixed fertilizer. Aiming to small scale BB fertilizer blending plant,single bucket packing scale is enough. On the contrary, for 10000 tons fertilizer blending plant, you need to use double bucket packing scale. In a word, both of them can make the quantitative precision of the system in 2‰. In addition, we can bag them into 5kg, 10kg, 15kg, 25kg etc. How about your choice?
---
How much is needed for setting up fertilizer blending plan?
Cost estimates for constructing a new 300000 metric tons of fertilizer blending plant need to calculate all aspects.
Firstly, you budget is the key to make fertiliser blending plant come true. If you have sufficient capital, the whole bulk blending production line including silo tipping section and convey belt price or other fertilizer production line can be chosen alternatively. And you can buy some auxiliary equipment to improve fertilizer quality. If you want to save the cost, recommend that you can bag fertilizer by your labor force or batch the materials on your own. Both of ways are possible.
Secondly, cost of acquisition and installation of 60 t0ns fertilizer blending plant is taken into consideration. In terms of installation problem, we can arrange our 1 – 2 engineers to install bulk blending production line in 3-4 days. The fees you need to offer. Or you can install it by your own for a week according to the fertilizer blending plant installation guidelines. It is up to you.
Finally, how to set business plan for fertilizer blending production line. Our company, as a modern fertilizer blending plant supplier, we can design best suitable and commercial BB fertilizer production line for your requirements. In a word, the price of BB fertilizer production process is reasonable. We can make sure you can spend little, and earn more in Henan Waste To Fertilizer Machinery Company.
---
The perfect solution of quotations for 50 tons/ hour NPK fertilizer blending plant in our company
The quotation from an USA customer makes our sales manager give the professional solution to deal with the problem. Meanwhile, let us realize that professional techniques of fertilizer blending in modern bulk blending fertilizer production plays an important role. How to make the business plan for NPK fertilizer blending plant? How about the fertilizer blending plant layout? What is the concept of making fertilizer blending materials, economic type or commercial type?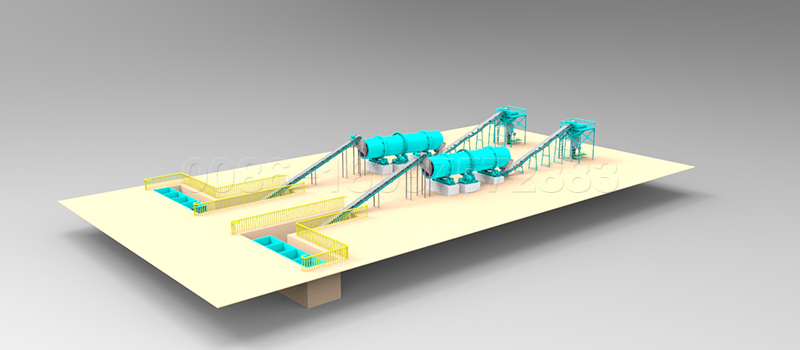 At first, we confirm the materials are NPK materials which belongs to compound fertilizer. Therefore, choosing the suitable fertilizer production line is necessary. Bulk blending production line and compound fertilizer production line is available.
Secondly, the capacity is confirmed. And choose the suitable fertilize equipment to consist fertilizer blending line. Meanwhile, show images of fit capacity portable fertilizer blending equipment and price list to your customers. Our sales manager can adjust easily according to your needs and your response of blended fertilizer on yield.
At last, those complete set of fertilizer bulk blending production plan or project can be offered for free, until we meet your needs. After the final decision, our sales manager can arrange delivery. When you receive the goods, a chain of service you can enjoy. If you want to know more, please send a quotation to us as soon as possible.
---